BUGATTI NINIETTE 66 – A SPORT YACHT!
Even if you don't like Bugatti's, you will have to love this limited edition Bugatti yacht. If you do love Bugatti's though, then why not buy a yacht to match your Bugatti Chiron Supercar. The Bugatti Niniette 66 limited edition sports yacht is something from your wilder dreams. Of...





5 hours ago
VIDEO: VW BEETLE BEATS A PORSCHE TURBO IN DRAG RACE
This is an oldie but a goodie. Top Gear is known to make the impossible possible. Such as building bridges for cars to cross rivers, homemade ambulance challenges, amphibious cars and 'growing' their own petrol. And, let's be honest here, sometimes they even succeed! However, what ...


2 days ago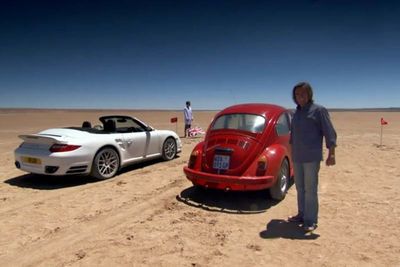 THE POST APOCALYPSE LOOKS INTERESTING INDEED!
A distant post-apocalyptic future where Mad Max and Techno Tokyo embrace. Meet the digital genius behind Need for Speed, Kyzyl Saleem, a 22-year concept artist working for EA's Ghost Games Studio works, who creates bizarre but fascinating depictions of what we are still yet to see in the world...





2 days ago
Premium Partners