VIDEO: FORD MUSTANG GT350 LEAVES A CAR MEET IN TYPICAL MUSTANG STYLE
When it comes the Ford Mustang, it doesn't seem like the owners are able to get away from the stigma that the cars are always on the lookout for crowds, crashing whenever they find one! This time, we catch up with a Ford Mustang GT350 and driver combo that is certainly not doing anyt...
12 months ago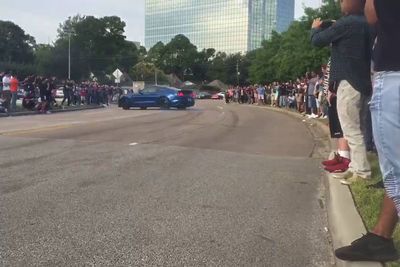 VIDEO: OPENING SCENE TO THE GRAND TOUR BECOMES THE MOST EXPENSIVE EVER SEEN ON TV!
THE £2.5million opening scene for Jeremy Clarkson's new car show is the most expensive ever seen on the small screen. Shot in the Californian desert, it features 150 cars, 2,000 "petrolheads", acrobats, stilt-walkers and six jet planes. Clarkson, 56, and sidekicks Richard Ham...
12 months ago