VIDEO: PARK IN A HANDICAP SPOT AND KARMA'S GONNA GET YOU!
This idiot of a man thought that parking in a handicap spot won't be a big deal. What he didn't bargain on is that people were standing by, ready to turn his vehicle into a piece of art when he walked away. He shortly returned to find his vehicle completely covered in sticky notes! They ...
over 2 years ago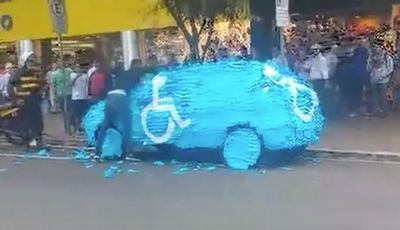 VIDEO: SPACESHIP-LOOKING CARS NOW AVAILABLE, BUT SADLY THEY STILL CAN'T FLY.
Think back to all of the movies you've ever seen about "the future", where there would be flying cars by the year 2000 and we'd all be living in space. Well that obviously never happened but a custom car designer, named Michael Vetter, created something almost as awesome and it's p...
over 2 years ago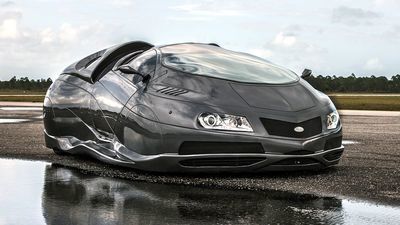 VIDEO: FERRARI F1 ENGINE NOISES THROUGH THE YEARS. A MELODY OF REFINEMENT.
Over the last 20 years Formula 1 cars have switched between many differents engines, all of them brilliant, but very different for sure. There is the newest engine, the V6 turbo, then there was a V8, V10 and the big daddy V12 of course. This awesome compilation taken at Monza Circuit in I...
over 2 years ago