VIDEO: CHECK OUT THE WHEELS ON THE NEW FORD F250 MEGARAPTOR
The Megaraptor is every off-road fanatic's dream come true. With more power, more ground clearance and more bragging rights, the Ford F250 has a 6.7-liter powerstroke diesel-equipped tank, front and rear fenders gets a lift to be able to house the massive 46-inch tires and aluminum wheels; sourced f...
6 months ago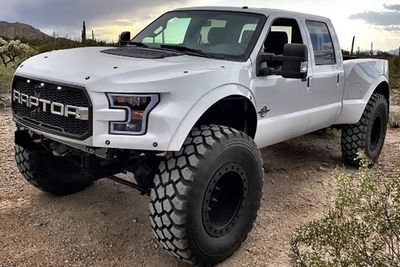 VIDEO: THE BOBSLED RUN IS NO CHALLENGE FOR THE SUBARU WRX STI
Subaru decided to build-up some hype for their current WRX STI. They teamed up with rally driver, Mark Higgins, who spent time as a stunt driver on James Bond films and who is also the record holder for the four-wheeled record around the Isle of Man. Subaru made sure that the challenge presente...
6 months ago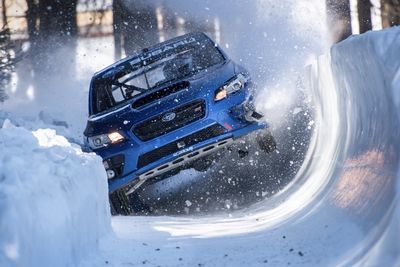 VIDEO: ALL ABOARD THE RARE MCLAREN P1 LM
On-Board the ultra-fast and ultra-rare McLaren P1 LM with Kenny Brack. At the Goodwood Festival of Speed in England the P1 LM reacehd the top of the 1.86-kilometer-long hillclimb in 47.07 seconds, this is a new record time for the road-legal car at the world-famous hillclimb festival. Watch th...
6 months ago