VIDEO: DAYS AFTER THE 8-SERIES CONCEPT BMW CONFIRMS A NEW BMW M8!
BMW has announced the new M8-flagship, which is the replacement for the 6-series. The BMW M8 will be released at the end of 2018. The new M8 will replace the current M6 coupe and convertible models and will share its drivetrain with the new forthcoming M5. This means a new generation of the fa...
6 months ago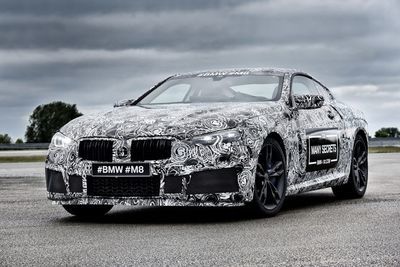 VIDEO: VETTEL WINS THE 2017 MONACO GRAND PRIX
It was a Ferrari 1-2 this Sunday as Sebastien Vettel led Kimi Raikkonen to victory in Formula 1's most prestigious race of the season. It's Ferrari's first win in Monte Carlo since 2001 and, while Vettel and team shared in the jubilation, Raikkonen was less pleased. After leading for the first porti...
6 months ago