VIDEO: YOU CAN BUY THIS BENETTON F1 CAR ONCE DRIVEN BY MICHAEL SCHUMACHER
A historic race car driven by one legend is great, but how about one driven by three? That's the story of this 1991 Benetton B191B, once driven by Michael Schumacher, Nelson Piquet and Martin Brundle, that Bonhams will auction next month. Its the car Schumi scored his first ...
about 1 year ago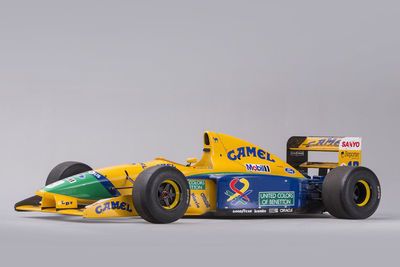 VIDEO: THE HENNESSEY VENOM GT SPYDER JUST SET A 265-MPH WORLD RECORD, IN A CONVERTIBLE!
Back in 2013, the topless version of the Bugatti Veyron Super Sport, the Grand Sport Vitesse, hit a top speed of 254 mph. But tuner John Hennessey thought his creation, the Venom GT Spyder, could go faster. Turns out, yes, the Venom GT Spyder can go faster. A lot faster. What spe...
about 1 year ago