VIDEO: A NEW WORLD RECORD 0-60MPH TIME WAS JUST CLOCKED...BY AN ELECTRIC CAR!
A group of very innovative students from GreenTeam Uni Stuttgart have just set a new world record for a vehicle accelerating from 0–60mph and believe it or not it's electric! The teams battery-powered car sprinted to the 60mph speed from a standstill in an insane time of 1.779 seconds. Th...
over 2 years ago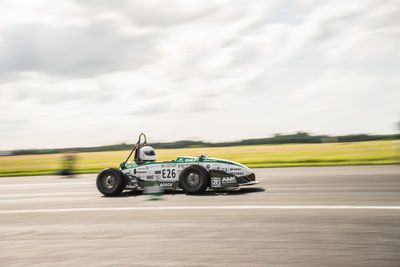 VIDEO: TWO HACKERS CAN REMOTELY HACK INTO AND CONTROL CARS, LIKE THEY DID WITH THIS 2014 JEEP CHEROKEE! EPIC OR EVIL?
The auto industry embraces new technology like no other. Unfortunately with new tech comes new problems. A lot of new cars are connected to the Internet, and just about anything connected to the Internet can be hacked into. This was just proven by hackers Charlie Miller and Chris Valasek. The two ma...
over 2 years ago