VIDEO: INTRODUCING: THE LAND ROVER FLYING HUNTSMAN 6X6
Date: 2017-11-12
---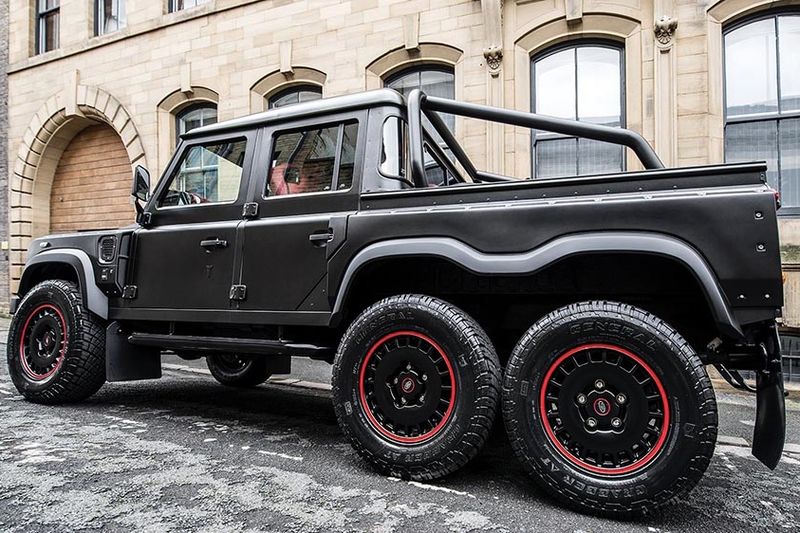 A rugged aesthetic with luxury materials perfectly combined into an off-road classic.
The British automotive fashion house, Kahn Design, created the flying huntsman 6x6 concept that was presented at the Geneva Motor Show in 2015. The studio produced this six-wheeled Land Rover, along with the possibility of a pickup model.
Kahn Design started by extending the bonnet by 400mm and pulling the rear cabin by 800mm, plus broadening the car by 150mm. The styling package includes a bulkier front bumper, an aggressive grille and the luxury off-roader is decorated with unique Kahn badging. Mechanically, the Land Rover has a third axle, and a two-front-wheel and four-back-wheel configuration with matte black rims and massive all-terrain tires. The 6x6 is powered by a general motor, 6.2-litre LS3 V8 to keep its rugged body moving, while an upgraded stainless steel exhaust system flows from the back.
You can see the unveiling of the Flying Huntsman in the video below: