VIDEO: A LAZARETH V8 POWERED TRIKE!
Date: 2017-10-29
---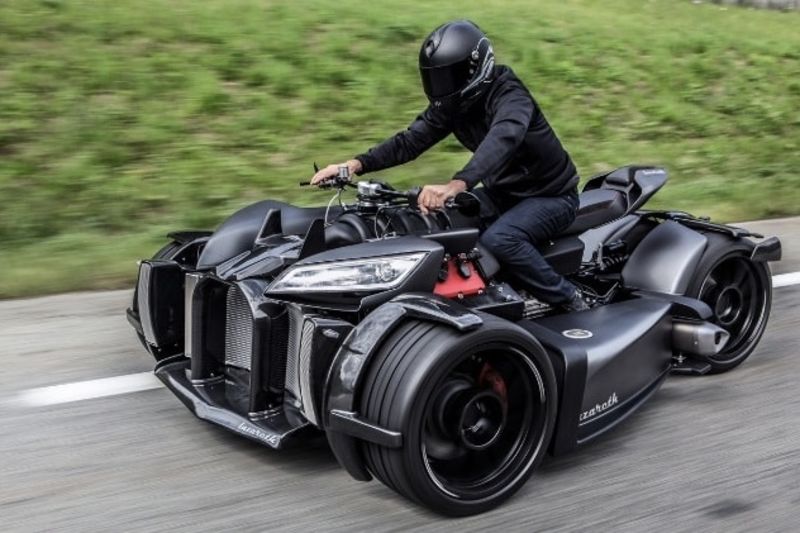 The Wazuma embodies the Lazareth design par excellence, futuristic features and W geometry, combined with outstanding performance and character. The concept, inspired by the first model of Wazuma V12, is crossed with the indomitable LM847 and takes the visual signature of the latter.
With all the futuristic features the Lazareth Wazuma features a six-speed automatic gearbox with hydraulic power steering that provide awesome grip. This glorious motorcycle is powered by a 4.7 litre Italian V8 engine that develops 460 horsepower and 520 Nm of torque.
It will be enough to wake-up the neighbourhood, by operating the throttle grip on the handlebars, the power transmission to the ground is provided by 315mm Michelin tires and 285mm tires for the front.
The trike comes in 12 metallic colours to choose from, in addition to special colours such as matt grey metallic, are all available to offer you the best customization possibilities. Accessories such as mirrors and turn signals were provided by Rizoma and each body element is made and adjusted by hand.
Finally, have a look at the video below to see the Wazuma V8M in action: