VIDEO: BUILD AWESOME F1 RACING CAR WITH MATCHES!
This guy spent one week, using thousands of matches, and managed to make an amazing F1 race car with NO GLUE! The making of this model is crazy awesome enough - but watch what happens when he lights it on fire! Look familiar?...
4 months ago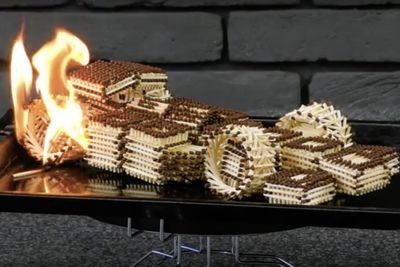 VIDEO: 8 MOST UNEXPECTED AND STRANGE MOTORSPORTS EVER!
When you think about motorsport, the first thing that pops into your head is a race car on a track, and a stadium of screaming fans waiting for the extraordinary! Turns out - that's not all motorsport. Watch this video to see the weirdest motorsports that you didn't even know about! ...
4 months ago