VIDEO: WARNING - MANY TYRES WERE KILLED IN THE MAKING OF THIS VIDEO!!!
There's no Rotary to see here folks, just an insane Mazda RX-7 packing a V8 turbo!...
11 months ago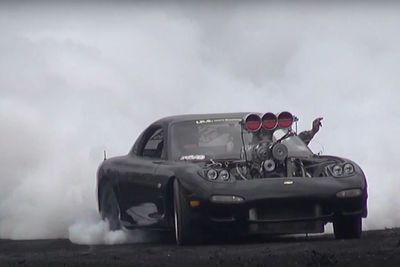 VIDEO: SEBASTIAN VETTEL CAN'T ESCAPE THE PAST IN A POSSESSED FERRARI LAFERRARI APERTA
Designed for Ferrari's most passionate clients, the LaFerrari Aperta is the new limited-edition special series model, and just a few examples – all of them already accounted for - of this spider version of the acclaimed LaFerrari supercar will be built....
11 months ago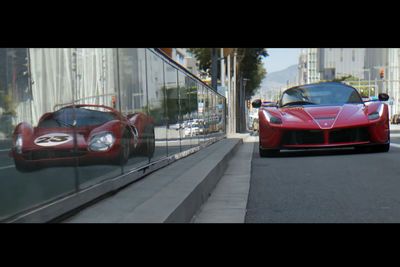 VIDEO: 3,500 HP C7 CORVETTE TAKES FLIGHT DOWN DRAGSTRIP
Cars aren't supposed to fly, right? Well, somebody needs to tell this Alepa C7 Corvette that fact because it just can't stopping going for the air when it rockets down a runway. Alright, so this Corvette isn't literally taking flight, but DragTimes.com notes tha...
11 months ago