VIDEO: WATCH THIS SLAMMED AUDI RS6 CRUISING THE STREETS OF MONACO WITH THE MOST BRUTAL SOUNDING MILLTEK VALVESONIC EXHAUST!
Like a dragon prowling the streets, this Audi makes a noise that sounds like it came from beyond the gates of hell....
about 1 year ago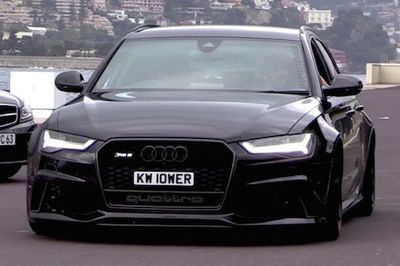 VIDEO: TOP GEAR'S CHRIS HARRIS THRASHES THE 770HP FERRARI F12 TDF, CALLS IT AN OUTRAGEOUS ANIMAL, ABSOLUTELY LOVES IT!
The Ferrari F12tdf is a supercar in the old-school sense. It's not designed to flatter beginners or make heroes out of those who don't deserve it. Where every other modern Ferrari is approachable in spite of its speed, the F12tdf is just waiting to embarrass you. It has 770bhp and the pr...
about 1 year ago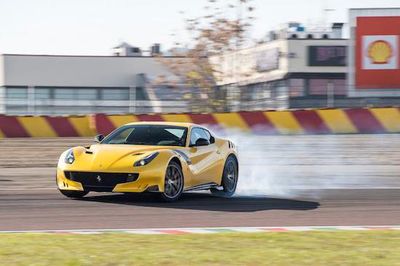 VIDEO: BUCKLE UP BECAUSE THIS YEARS DRIFT ALLSTARS IN THE HEART OF RIGA LATVIA WAS MENTAL!
Annually the Drift Allstars tour touches down at the Biķernieku trase circuit in the heart of Riga Latvia. A now classic on the calendar this year was a little different. This track tests man and machine and really shows who are the best driver's in Europe but Riga also has another side. Chec...
about 1 year ago