Home
/
Automotive
/
Cars
/ Video: A Redefined Italian Classic, The De Tomaso Pantera Adrnln
VIDEO: A REDEFINED ITALIAN CLASSIC, THE DE TOMASO PANTERA ADRNLN
Date: 2017-11-10
---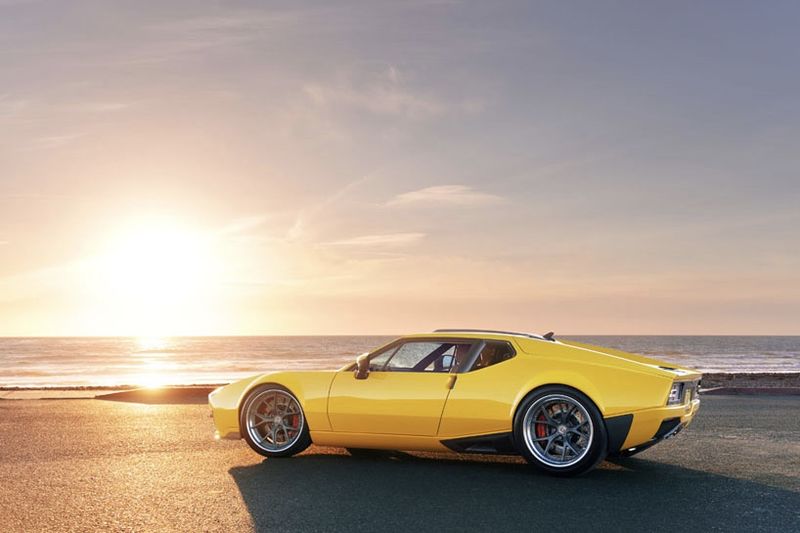 The De Tomaso Pantera created quite a stir back when it made its public debut at the New York Motor Show in 1970. It is an extraordinary combination of Italian styling cues with American horsepower, the car was both easy on the eye and blinding fast on the road. The Ringbrothers captured the attention of car enthusiasts worldwide with the debut of the ADRNLN; a reimagined take on the Pantera created in collaboration with NIKE.
When the Ringbrothers first laid eyes on this particular 1971 Pantera, it was in rough condition. A chance meeting with NIKE's 'innovation skunk works' design team brought a new direction to the project. Members of the team first met the brother in 2012 at the SEMA show where they were impressed with their level of craftsmanship, handle on materials manipulation, and a keen eye for modern product aesthetics.
After a trip to the shop, the team of innovators collaborated with the brothers to bring the car to life with an elegant aesthetic.
The interior of the Pantera ADRNLN presents individualized colour and material experiences unique to the driver and passenger, the drivers highlighting performance fit and the passengers' emphasizing confident simplicity and superior comfort.
In the video below you can see the fully-custom De Tomaso Pantera at auction as Richard from Fast and Loud enthusiatically buys the ADRNLN.