Home
/
Automotive
/
Cars
/ Video: Detomaso Pantera Hidden For Years Has An Interesting History
VIDEO: DETOMASO PANTERA HIDDEN FOR YEARS HAS AN INTERESTING HISTORY
Date: 2017-12-09
---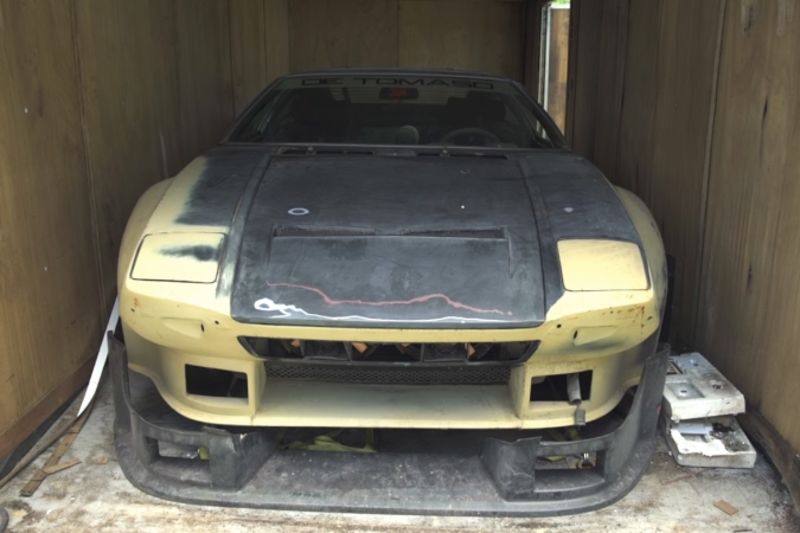 This DeTomaso Pantera has not been on the open-road in decades, it's been locked away in a trailer that nobody had keys to open.
As it turned out, the car was one of the last great Cannonball racers, much to the hearted joy that the two old men who finally shed some light on this thing.
Turns out this 1972 Pantera ran the 1980 US Express and was last registered for the road in New Hampshire in 1980/1981, as the crew of Hagerty's Barn Find Hunters discovered in their most recent episode (which can be seen below).
Nobody really knows exactly how the car came to sit for so long. The episode before this shows an entire bar filled with interesting cars that had been projects for someone who died before completing them.
As for this Pantera, the host talks about how it could be worth anything from $50,000 to $130,000 if it was stripped down and restored to its original form, the clean '72 shape. That would mean stripping it of its poster car-style fenders and other modifications of the day.
Either way, this must be a hellava find for anyone who loves project cars!