VIDEO: MEET THE FENYR SUPERSPORT
Date: 2017-10-04
---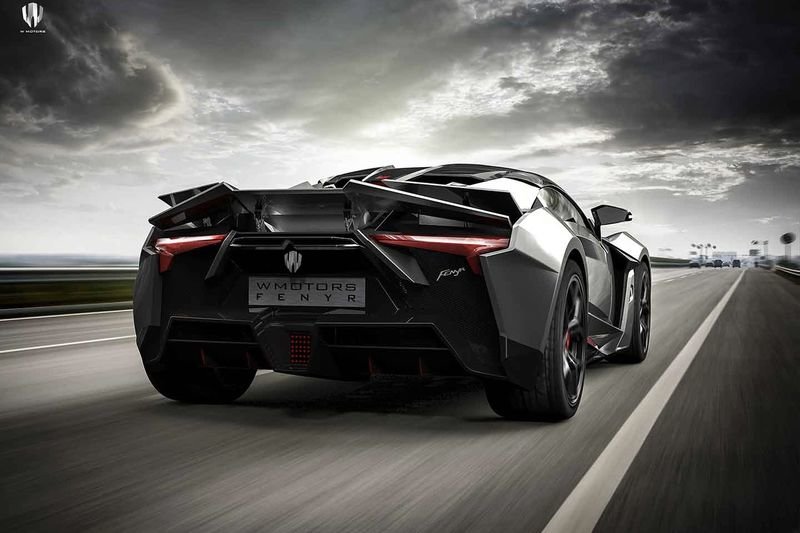 Meet the brother of the Lykan Hypersport, the Fenyr Supersport.
Named after the most aggressive and vicious wolf in mythology, the Fenyr is set to become an icon in supercar history by its strong design, its formidable performance, and exotic origins.
After years in the works, the second masterpiece from W motors became a reality with the combination of skills from partners worldwide including Magna Steyr Italy and RUF automotive Germany.
All of this hard work and dedication came to fruition with the Fenyr SuperSport, a wild creature with a full carbon-fibre body and light-weight aluminium chassis that contribute to the mere 1,200kg of it. The heart of this machine is a one-of-a-kind flat 6 cylinder 4.0L twin turbo, mid-rear engine engineered in Germany by the renowned RUF Automobile company. To contribute to its performance, a 7-speed double clutch gearbox is in place aiming to take advantage of the 900 horsepower and 1,200 Newton-Metres of torque. This results in less than 2.7 seconds from 0 to 100 km/h (62 mph) and a top speed exceeding 400 km/h (249 mph).
A supercar developed with a focus on achieving the best performance without compromising its inherited luxury.
Take a look at the gallery, watch the video and let us have your comments below.