LYKAN HYPERSPORT 2017
Date: 2017-10-03
---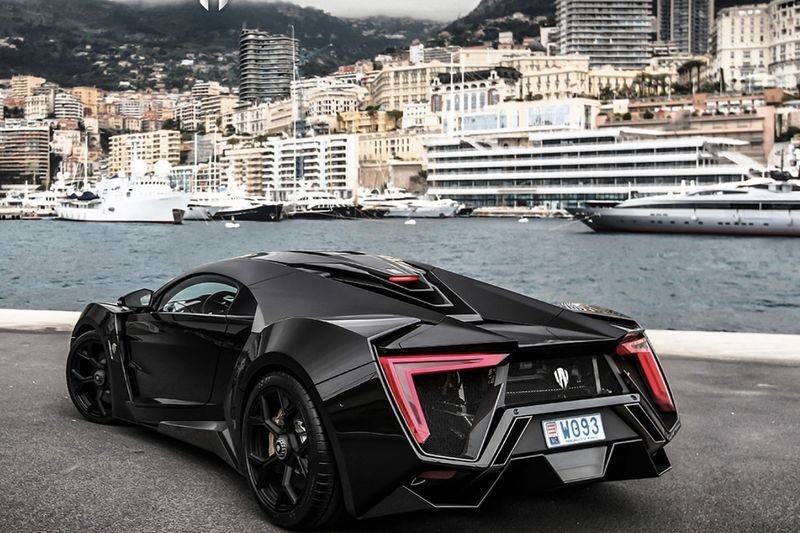 Lykan Hypersport 2017
It's not a familiar name to many because this is literally the rarest car on the globe, with only 7 units made, each one is fully customized to be unique.
The Lykan Hypersport is a Lebanese limited production supercar built by W Motors, the United Arab Emirates-based company, founded in 2012 in Lebanon with the collaboration or Lebanese, French and Italian engineers, it is the first supercar to be produced in the middle east and is featured in Fast and Furious 7. The model years are from 2013 - 2017, priced at US$3.4 Million, making it the 3rd most expensive car built to date
The Lykan HyperSport is powered by a 3.7 liter (3746cc) twin-turbocharged Flat-six engine developed by RUF,[10] producing 581.6 kW (780 hp) and 960 N·m (708 lb·ft) of torque.[11] The manufacturer claims a top speed of 395 km/h (245 mph) and a time from 0 to 62.137 mph (0.000 to 100.000 km/h) in 2.8 seconds.
Each LED headlight is encrusted with 220 diamonds or a combination of any other precious or semi-precious stone chosen by the client, Inspired by science fiction itself, the Lykan Hypersport has a holographic mid-air display system with interactive motion and every line of the Lykan Hypersports body was designed with precision through meticulous engineering and testing, to ensure incredible aerodynamics while performing.