Home
/
Automotive
/
Cars
/ Video: The Optical Illusion That Involves A Chevrolet And An Aston Martin
VIDEO: THE OPTICAL ILLUSION THAT INVOLVES A CHEVROLET AND AN ASTON MARTIN
Date: 2017-12-17
---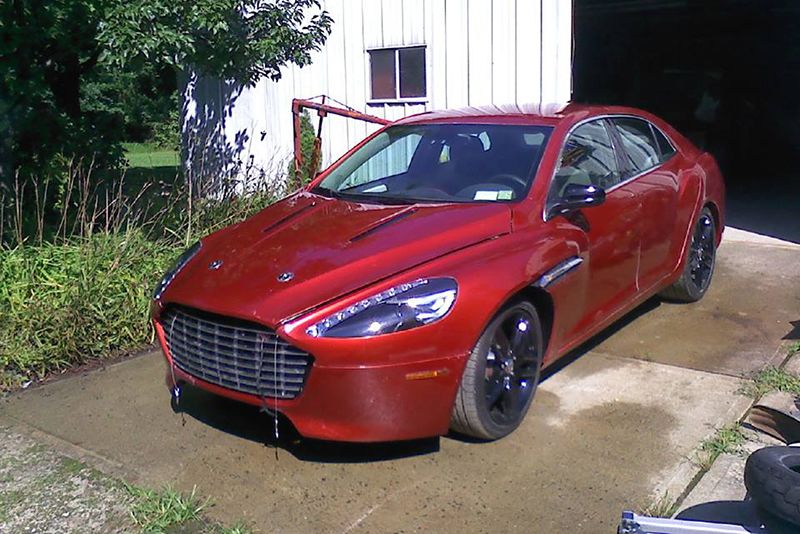 In some weird "Pimp my Ride" effort, the team at Jalopnik managed to completely transform a car in the most awesome way! A quick look at this car and it might fool you into thinking that it is an Aston Martin Zagato.
Beautiful, elegant and powerful on top of being the car of most people's dreams. But there is one slight twist. This is actually a red Chevvy Malibu! An optical illusion that surprises everyone who crosses its path.
The Jalopnik team generally take topic suggestions from their audience but the car customization shop, Customs By Flash, got an unusual request from a customer that came by with her 2013 four-cylinder hybrid Chevvy. The customer requested that the team transform the regular Chevvy body into one that looks like the Aston Martin Zagato. The team explained the changes that they made saying that: "We re-skinned the trunk lid and quarter panels, made the AM front fenders and headlights fit, and scratch-built an aluminum hood. Finally the car was painted AM Volcano Red. A lot of other changes were made and re-engineering done, including moving the lead acid battery to the trunk so the Virage headlamps would fit under the hood, wiring the AM and Ferrari lights into the stock harness and remote openers were installed for the rear doors."
The way that they took apart the Chevvy and completely revamped it from scratch is somewhat mesmerising ! Check out the complete transformation!