THE FORD RANGER RAPTOR ARRIVING IN AUSTRALIA ONLY!
Date: 2017-09-11
---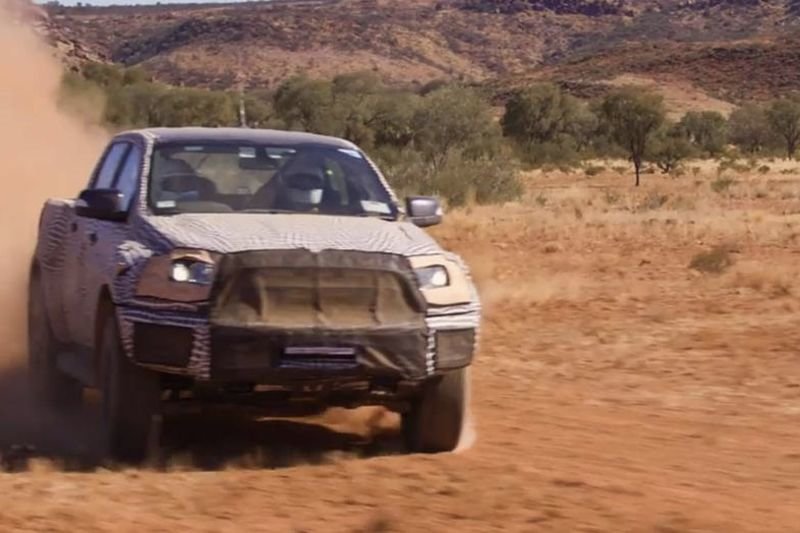 Australia will be getting a Ford Ranger Raptor, but it won't be coming to anyone else – at least not anytime soon.
Australia is a lucky place. Not only have they kept the EI Camino-style runabouts for decades after the US, they are now getting a Raptor version for the mid-size Ford Ranger pickup!
We don't know much about this car, except that Ford confirmed it will be building it for the Asia-Pacific market.
Will the US get this Ranger at some point in the future? Could Ford provide a version of the Raptor for the US too?
It does have a built-in competitor in the Chevy ZR2 pickup based on the Colorado.
Our guess is that the Ranger's engine bay will not fit a Coyote V8. Maybe it will, but either way, it isn't a problem when you consider that the F-150-based Raptor doesn't use a V8 either.
That leaves one of the EcoBoosts to handle motivation duty. Sure, the 350-ish-hp 2.3-liter turbo-four would make perfect sense – it's light, responsive and it's not too much power to channel through a four-wheel-drive system or just to the rear wheels.
We also guess that it'll come with Fox Shocks, even though we haven't seen any branding in videos, along with BFGoodrich tires.
This does give a slight idea of when the Ranger might hit the US. An engine swap? a little extra height? Hella off-road lights?
The potential has no limits.
Check out the prototype testing video here!