VIDEO: NEW 2020 TESLA ROADSTER UNVEILED BY ELON MUSK
Date: 2017-11-21
---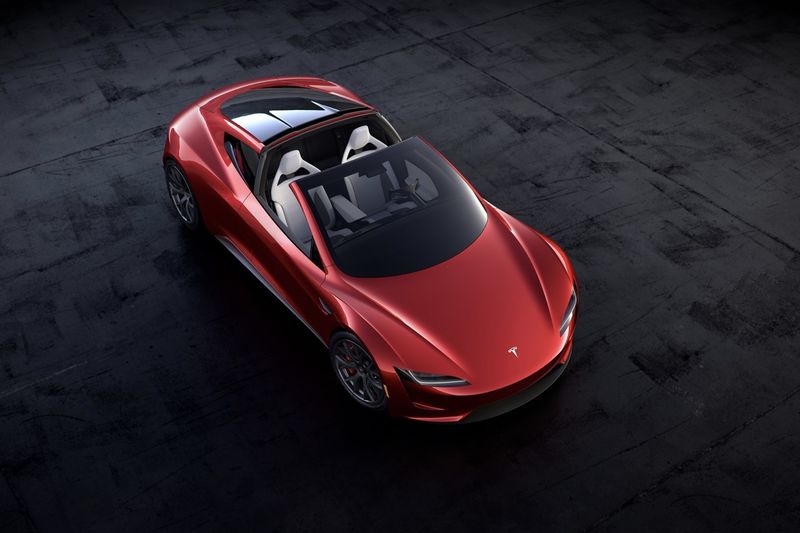 The new Tesla Roadster has a claimed range of 1000kmh, a 0-60 time of 1.
9 seconds and a rumored top speed of 250mph. The power comes from a 200kWh battery pack and three electric motors, two of which power the rear wheels while the other powers the front, making this Tesla all-wheel drive.
But, that's not even the exciting part! Elon Musk announced that "there will be a special option package that takes it to the next level".
Musk is known to spend quite a bit of time with rockets, as the CEO of SpaceX, when he's not completely focused on trying to build all-electric cars. However, surely the two technologies would at some stage fuse together in his mind, and what do you know!? They did. Musk teased on Twitter: "Not saying the next-gen Roadster special upgrade package will definitely enable it to fly short hops, but maybe... Certainly possible. Just a question of safety." He continues with, "Rocket tech applied to a car opens up revolutionary possibilities".
So, could we be getting our first flying car from Mr. Musk anytime soon? Well... maybe, just maybe, he could build a super-fast car that can handle a short hop or two.
Besides the fact that the company is claiming the new super sexy Tesla to be the fastest accelerating car in the world, the car – like most sports – cars does not have plentiful space for passengers. In fact, Musk disclosed that "giant people" could not fit in the back where there are two extra seats, though there are normal storage space compartments.
However, it has been made clear that their main focus is on performance. If you would like to get your hands on one of these bad boys expect to pay the starting price of $200,000 with a $50,000 deposit.
Check out the video below for more: