VIDEO: THE LATEST MERCEDES-BENZ IS THE KING OF ALL ADS!
Date: 2017-10-18
---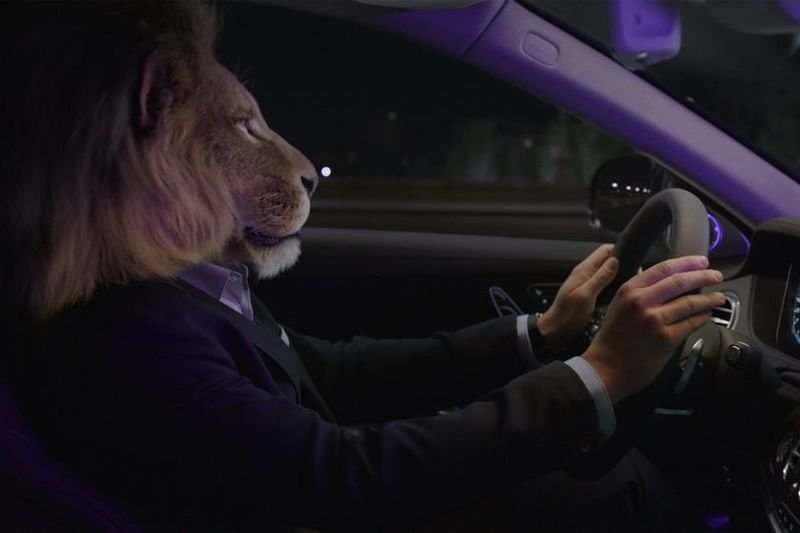 The lion is the so-called king of the jungle and Mercedes-Benz found a way to use this notion to their benefit in this, their latest 2018 S-Class spot.
Even though it sucks that the action does not take place in Narnia, or another fantasy-realm, you will still be presented with a Human-Lion hybrid – a Li-man... or Hu-ion... oh, nevermind! – who is obviously stressed out living the city and working super hard to succeed.
We won't ruin any of the action for you, except that the CGI is really impressive, and if you are a cat person then the advert will definitely put a smile on your face.
In the end, the video is basically about the 2018 S-Class' ENERGIZING Comfort feature, an industry-first, according to Mercedes-Benz. This system links multiple comfort features (climate control, heating, lighting and so on) in order to give the driver a bespoke "wellness" experience.
While behind the wheel of the car, you can actually set up the mood to whatever suits you at that particular moment. You can even mix it up and listen to music that soothes. Is it enough to calm you down after a stressful day at work? Mercedes says yes.
We just hope that S-Class is a company car and the lion isn't paying any monthly fees for it. He's under enough pressure as it is.
Have a look at the video to see the Lion survive in the human world: