Home
/
Automotive
/
News
/ Video: Ferrari And Porsche High-speed Crash At Kyalami Grand Prix Circuit
VIDEO: FERRARI AND PORSCHE HIGH-SPEED CRASH AT KYALAMI GRAND PRIX CIRCUIT
Date: 2017-11-08
---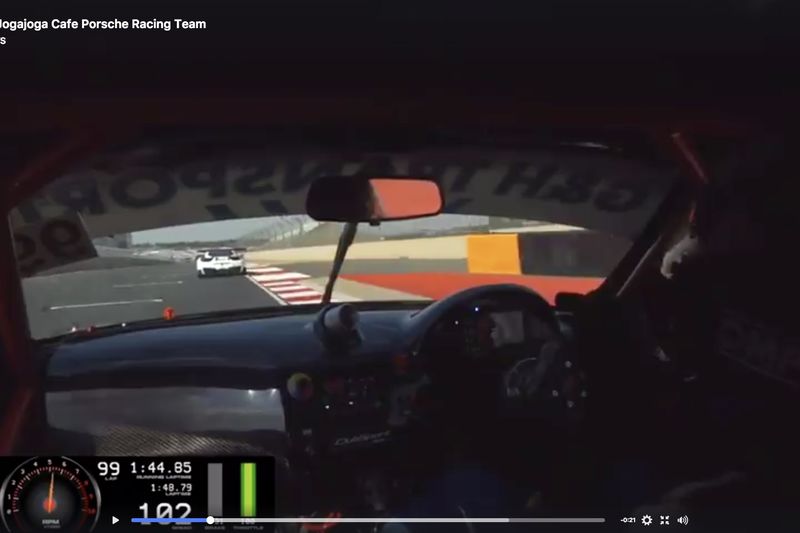 Ferrari and Porshe high-speed crash at Kyalami Grand Prix Circuit.
It was a sad day for Craig Jarvis as he anticipated in qualifying for a race at Kyalami Racetrack for the G&H Transport Extreme Supercars series when he didn't see the Porshe GT2 RS driver Johan Engelbrecht on his right side before going wide and cutting the corner at the last minute, resulting in the Porshe to go straight into the Ferrari 458 GT3.
You can see by the viral video below how the Ferrari was sent flying into the barriers, however, there is a video that was posted of the in-car view by the Jogajoga Cafe Porshe Racing Team on Facebook giving more of an insight as to what happened in front of them.
They were highly good sports about the whole ordeal stating that "Unfortunately on one of the slow down laps Craig Jarvis didn't see the #JogajogaCafe #GTClubsport #Porshe and tagged him into the kink just after the finish line and ending in our weekend with too much damage to fix.Hard luck but such is racing and fortunately both drivers ok after a high-speed crash" ILEB # FAST - feeling disappointed at Kyalami Grand Prix Circuit.
Amidst all the chaos the Ferrari thinly missed a competitor GT racer on his left before crashing into the barrier. By a miracle, none of the drivers were injured from the crash, however, The Ferrari driver went home with a very heavy heart as his car was a complete write-off and the fact that he may have also written off a Porshe GT2R.