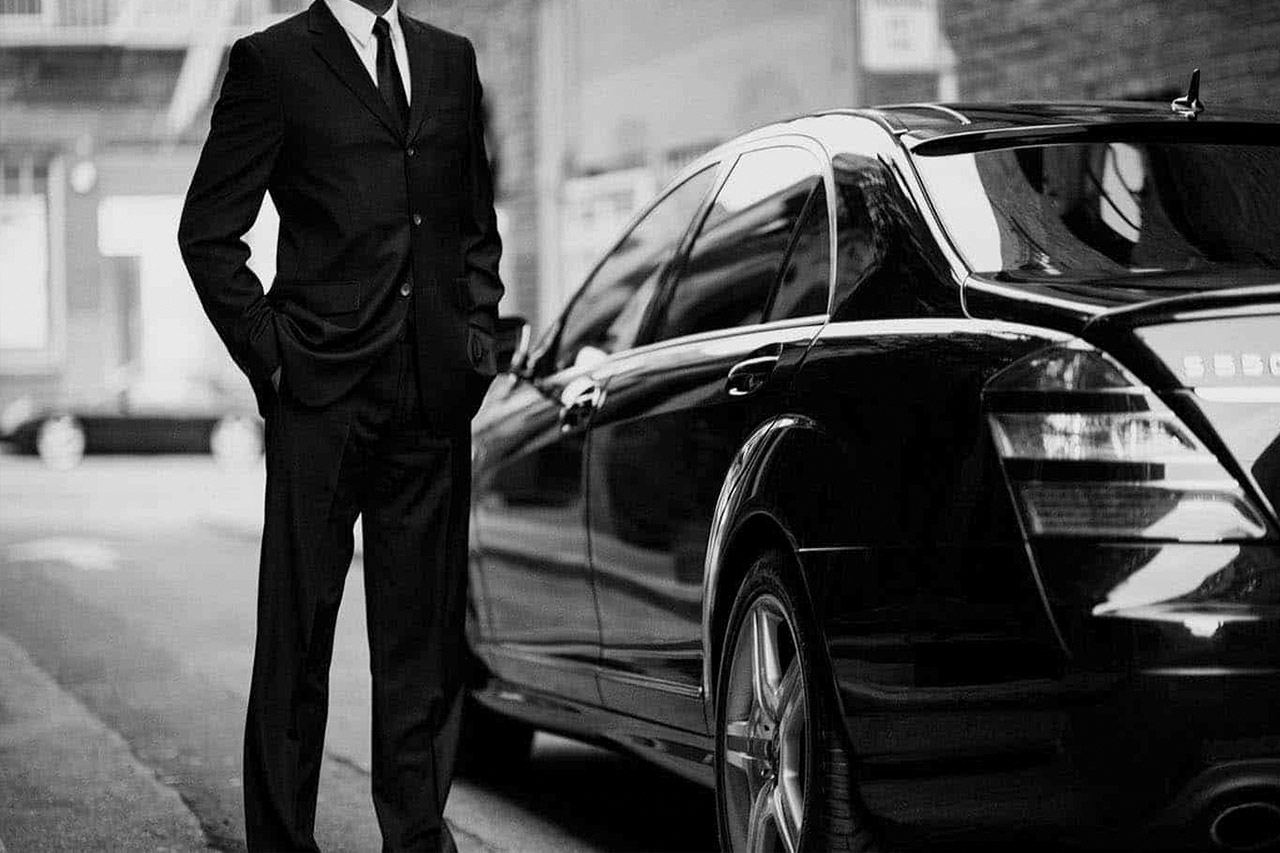 Let's face it: Even though driving can be fun, particularly when at the wheel of premium luxury and sports cars, sometimes you just want to kick back, relax, and have someone else drive you to your destination. Some automakers have a long history of creating cars designed to chauffeur royalty, politicians and moguls alike; meanwhile, other carmakers have modified existing models to cater to backseat passengers. From Champagne chillers to reclining seats that can give you a shiatsu massage, let's have a look at the SXdrv top 10 most luxury chauffeur cars.
1: The Mercedes-Maybach S600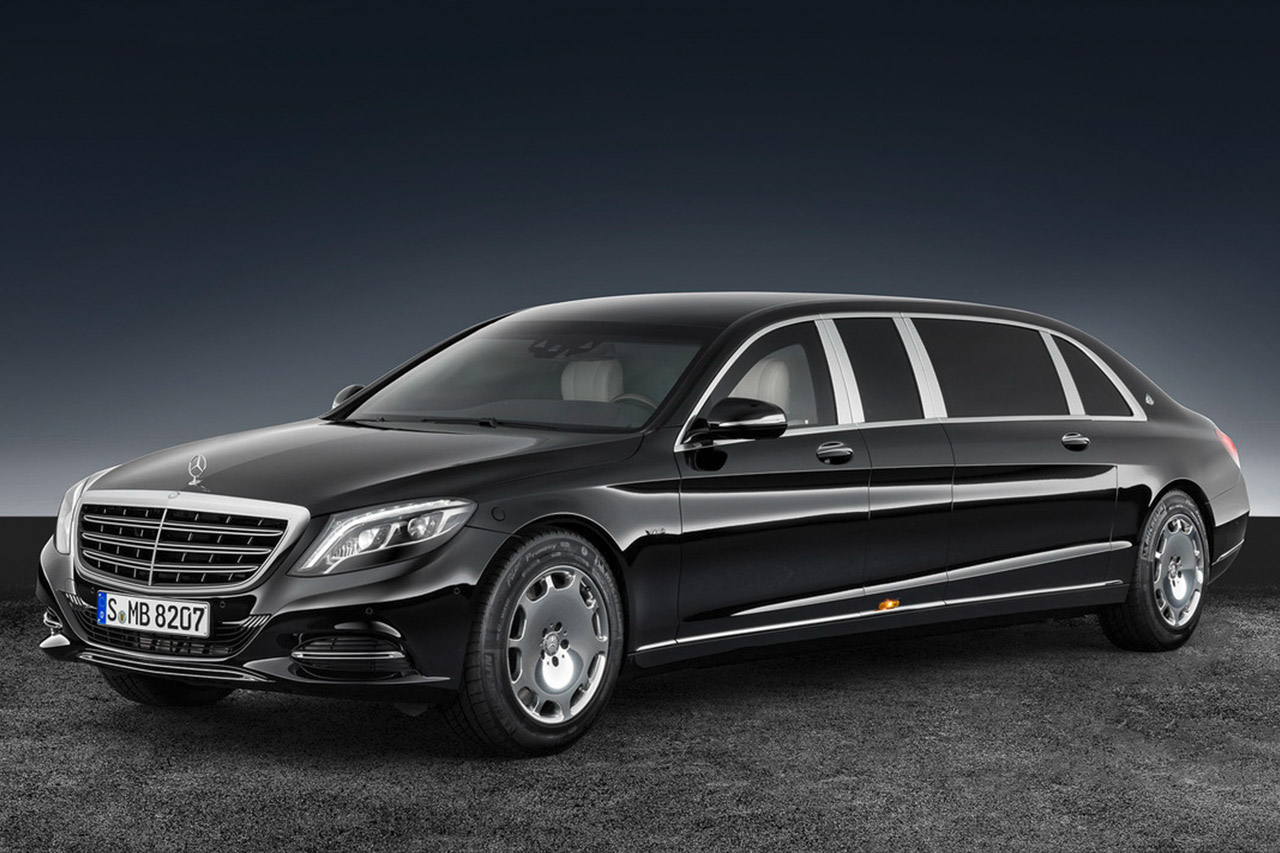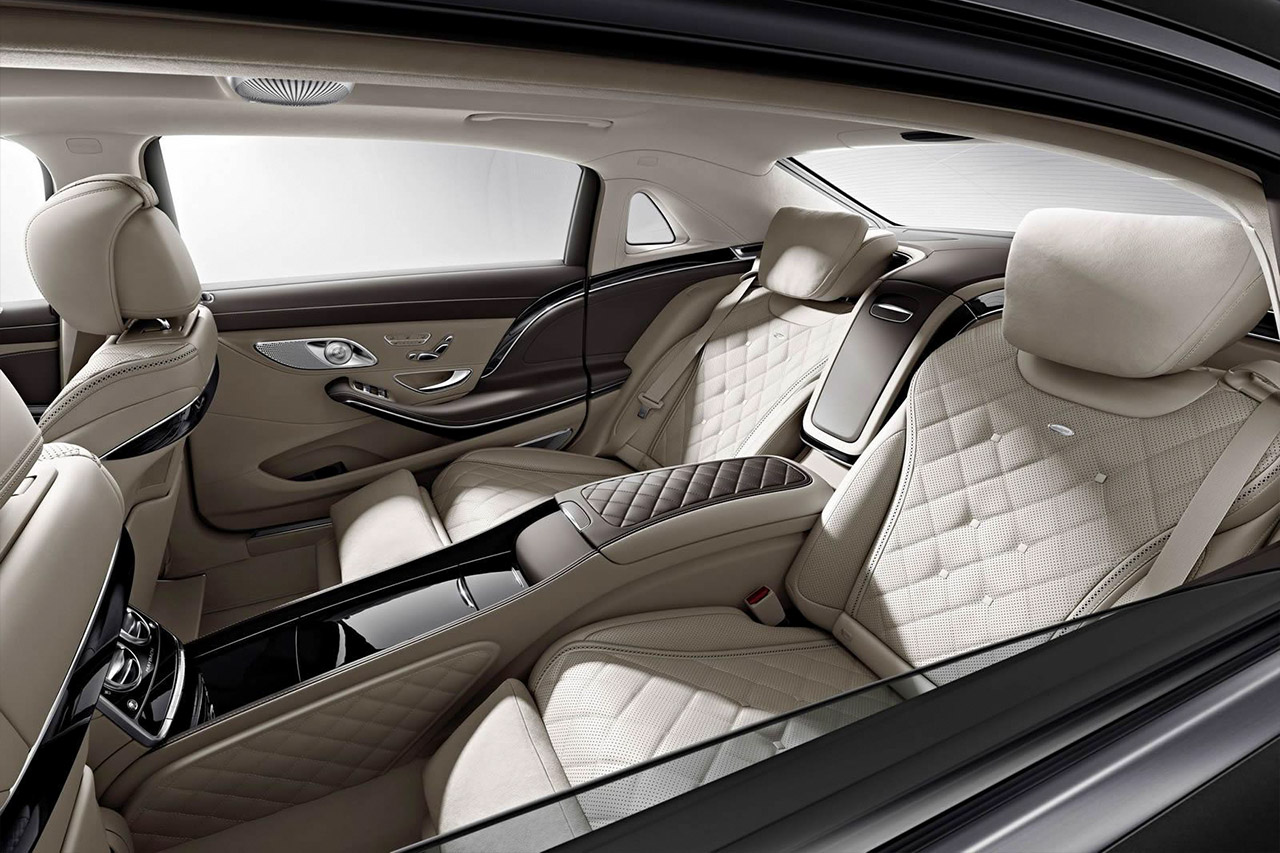 The Mercedes-Maybach S600 transforms the S-Class into an ultra-luxury chauffeur car. The automaker says the length increase of nearly 8 inches over the standard S-Class goes directly to rear passengers, so there's plenty of room to recline – and the S600's maximum backrest angle of 43.5 degrees makes it the best in the luxury segment. With calf support, heel rest, and six different massage programs in the S600's Nappa leather seats, passengers are guaranteed a comfortable ride.
In addition to the dual-screen rear-seat entertainment system and Burmester surround-sound system, extra luxury touches include a rear-console refrigerator with Robbe & Berking silver-plated Champagne flutes, foldout tables, and a perfume atomisation system that Mercedes-Maybach says is discreet enough to switch up because the perfume molecules won't deposit on fabric surfaces.


2: Audi A8 L Extended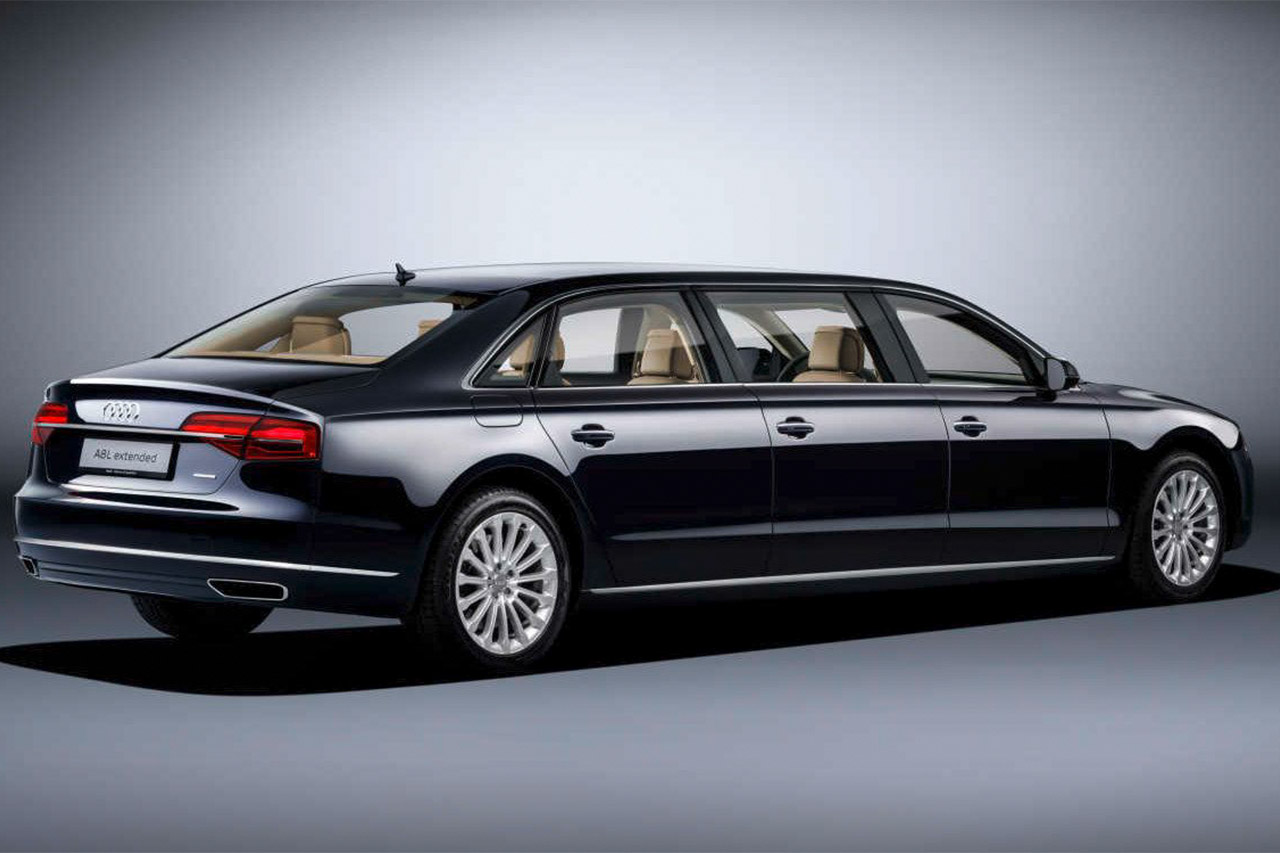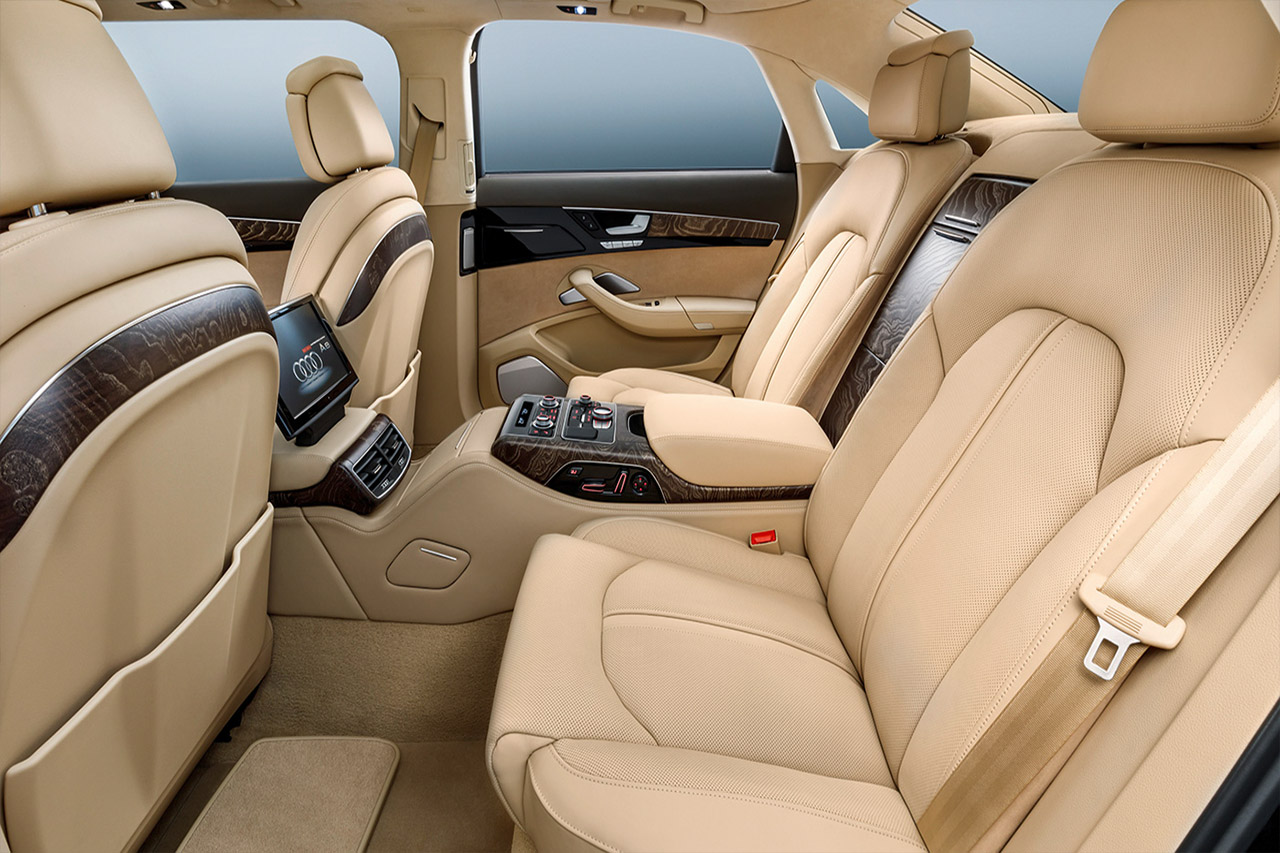 The standard Audi A8 has plenty of perks for rear passengers, like Audi Connect, which turns the car into a mobile Wi-Fi hotspot, and available 22-way rear comfort seats with five different massage functions but, if you're being chauffeured, you might as well opt for what Audi dubs the "king-size" version of the A8: the Audi A8 L Extended.
Built by special customer order, the nearly 21-foot-long version of the A8 has a reclining rear seat with a power footrest and massage functions, sunshades, a continuous centre console with a power outlet and four-zone climate controls. While reclining in comfort, you can either look up at the sky through the 7.9-foot sunroof or enjoy the rear-seat entertainment display. To round it out, Audi also offers optional fold-out tables and a refrigerator so backseat passengers can enjoy a glass of Champagne on the road.
3: Rolls-Royce Phantom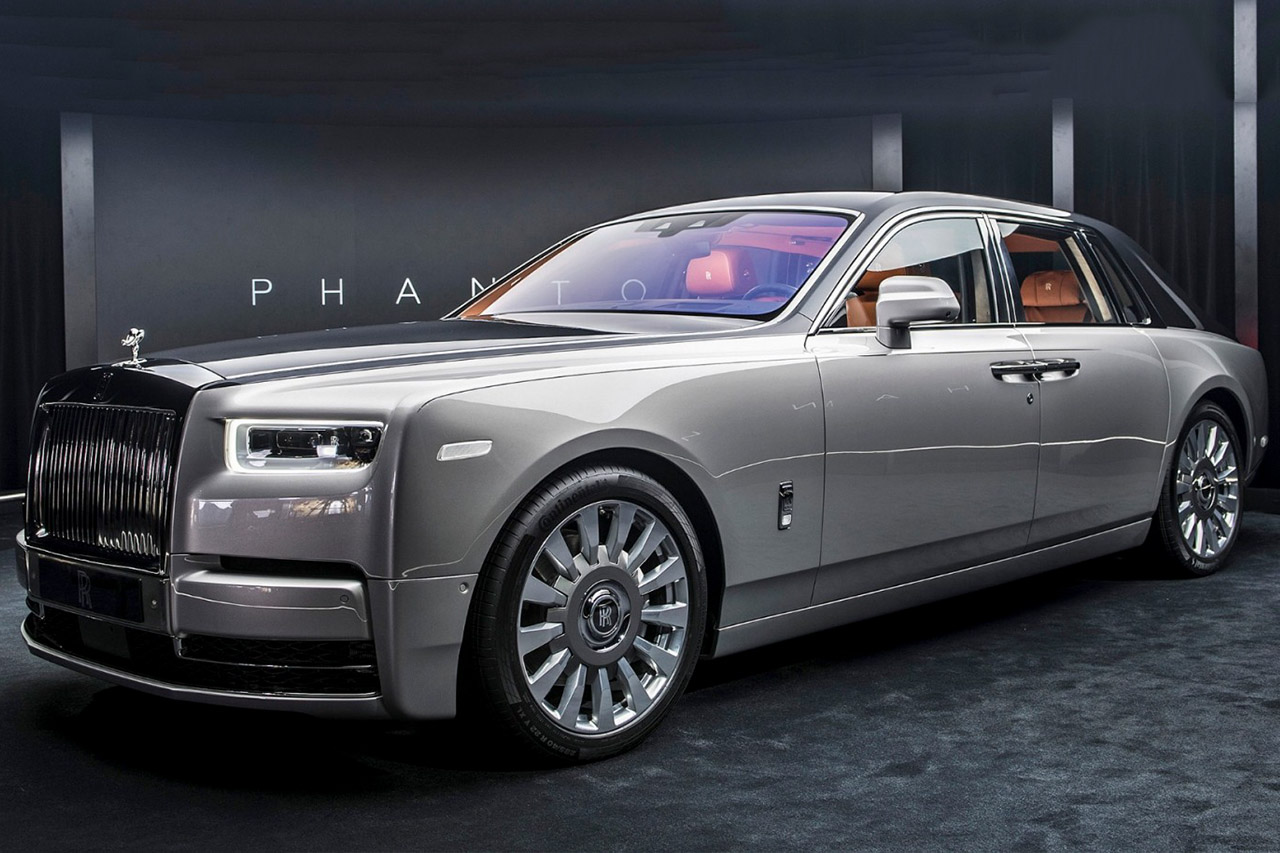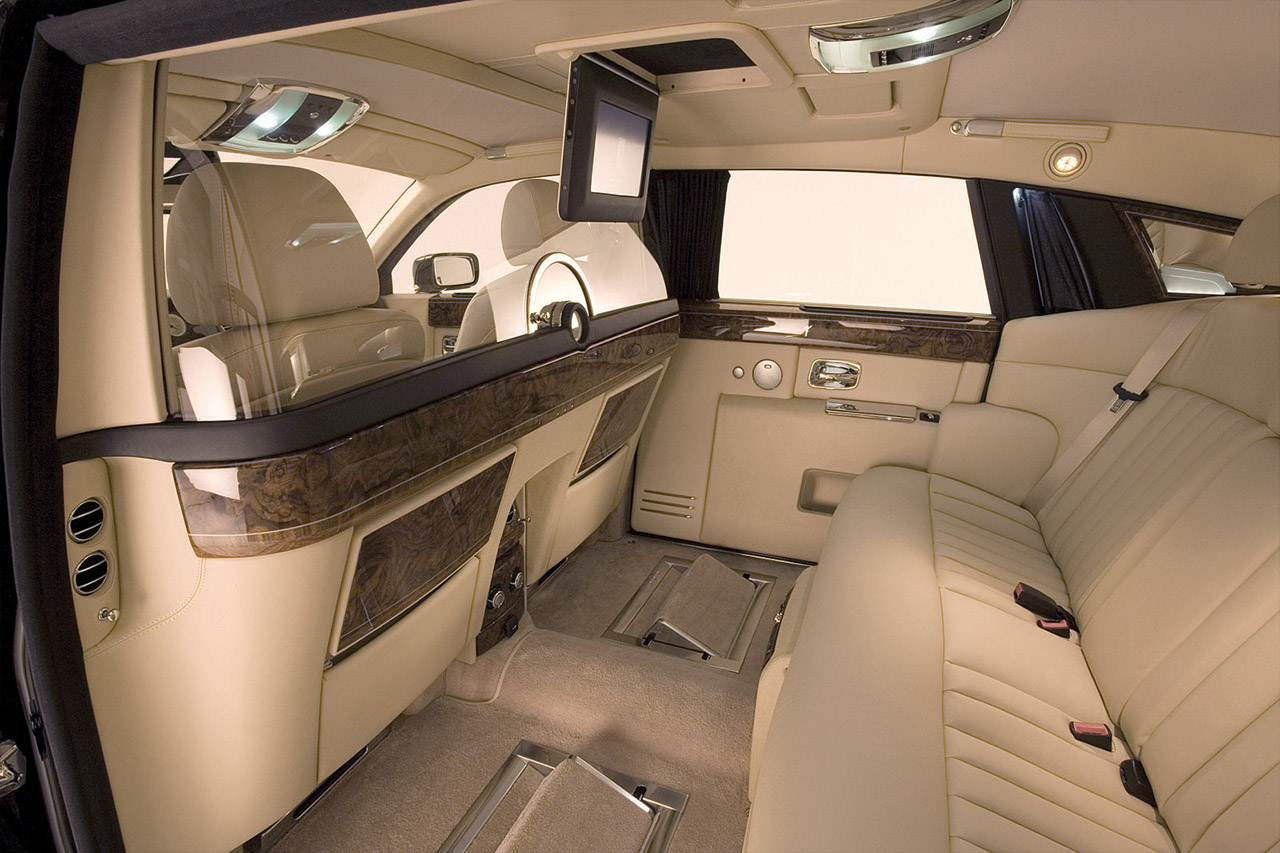 Rolls-Royce is practically synonymous with the idea of being chauffeured, and no car in the lineup fits the bill quite as well as the Rolls-Royce Phantom. The seventh generation of the Phantom, which has been in production since 2003, comes in a plethora of body styles and bespoke variants. Variety and customisation is so important to the Rolls-Royce brand that every Phantom is hand-built to order but, regardless of your design choices, the back seat is fit for a king.
Passengers enter the rear seat via coach doors that open from the centre of the car, and customers have a choice of either lounge seats or individual seats, which are separated by a centre console that can house custom components like a drink cabinet. The finishing touches, of course, are the signature Rolls-Royce "magic carpet" smooth ride, cashmere trim and umbrellas hidden in the rear doors. The seventh-generation Phantom ended production last year, but the new Phantom VIII is scheduled to arrive sometime in 2018, and we can't wait to see what new luxury features are added.


4: Porsche Panamera Executive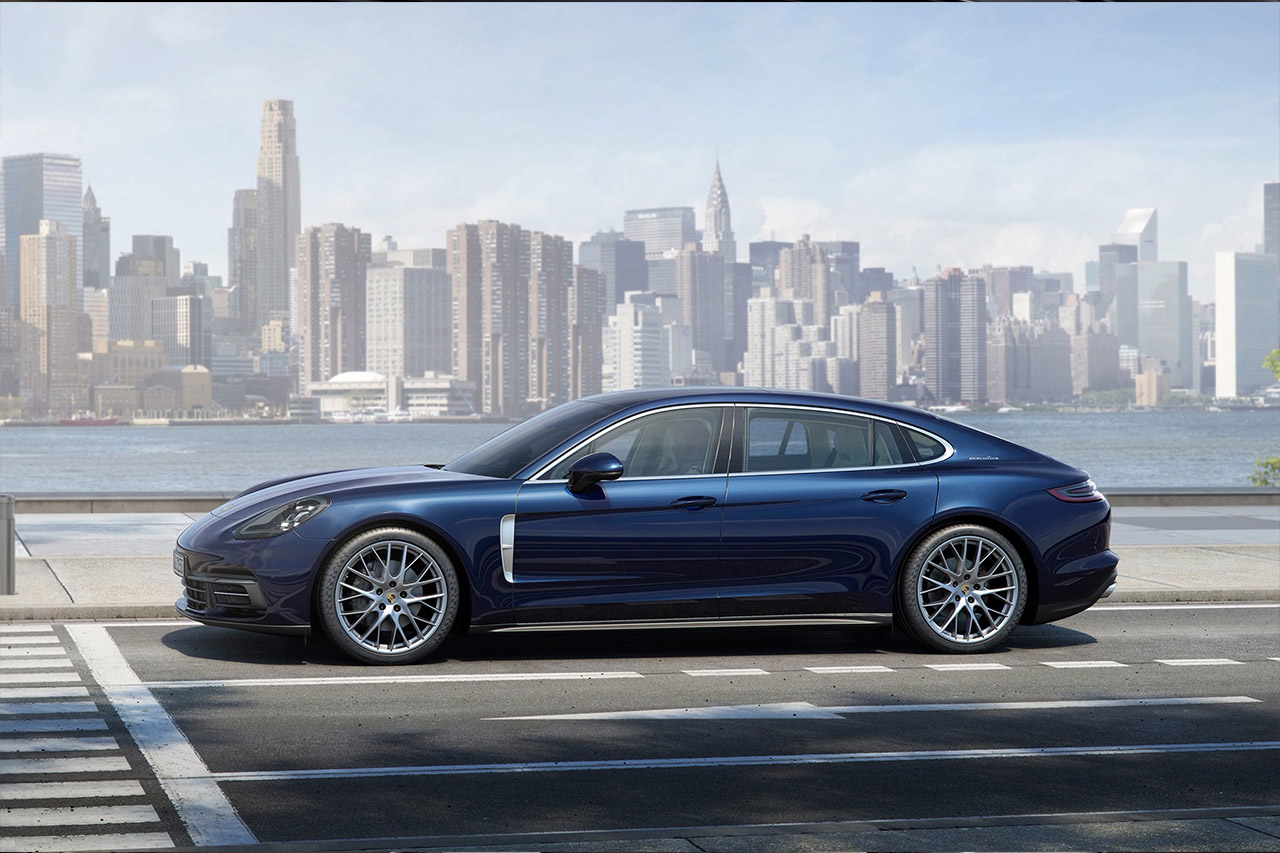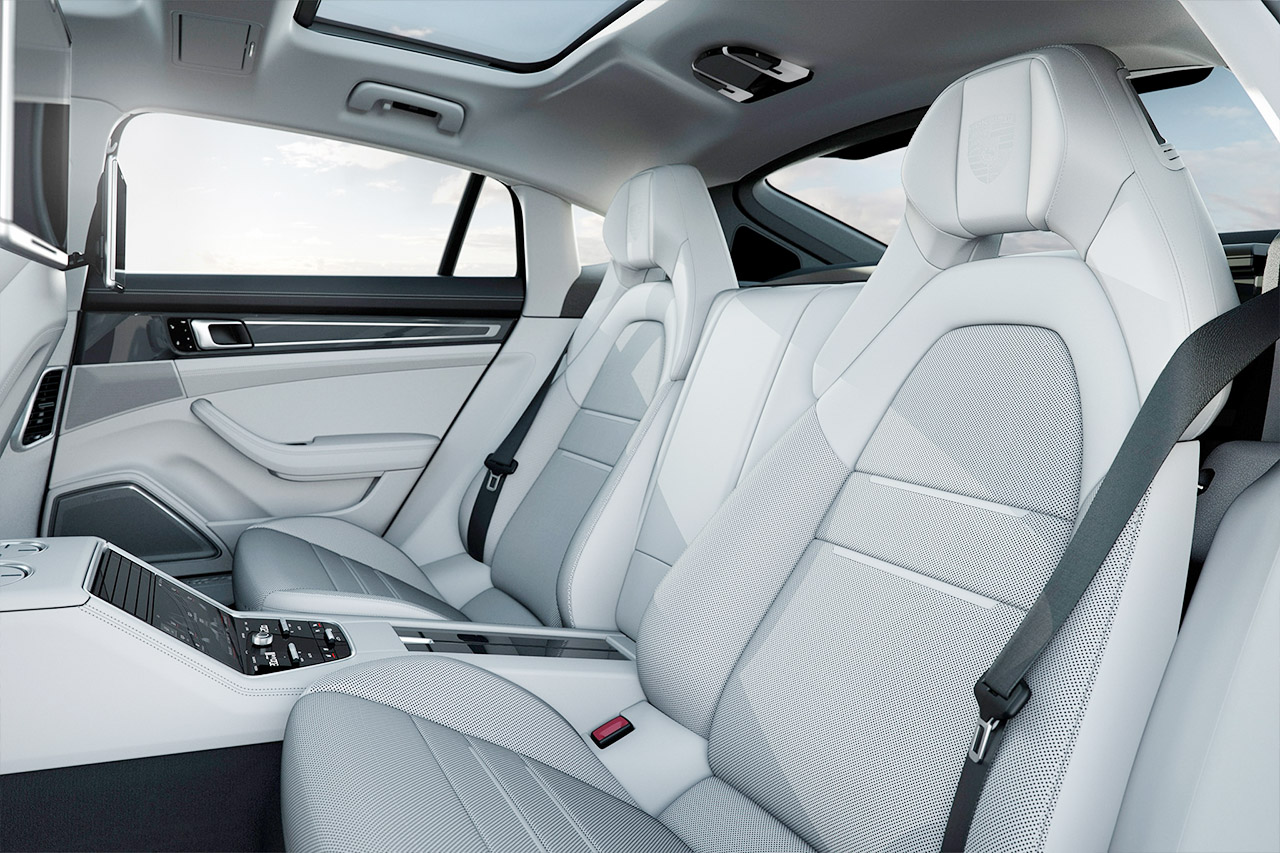 The Porsche Panamera Executive, which debuted for the 2014 model year, is tailor-made for customers looking to spend some quality time in the backseat. With a passenger compartment that has been extended by nearly six inches over the standard Panamera model, rear-seat passengers can enjoy an extra 4.7 inches of legroom, as well as electronically adjustable comfort seats and head restraints. The extended wheelbase also allows for larger doors, making for easy backseat entry and egress.
The Executive model is all about ambience, and Porsche has packed in a host of features to add to it, including individually adjustable climate control, electric roll-up sun blinds, a 120-volt accessory power point in the centre console, and a lighting package that features illumination in the footwells, door storage bins, and roof console, plus two additional reading lights.
And, if you absolutely must get to OR Tambo in the next 15 minutes, don't forget: This is a Porsche, so it still packs 420 hp.


5: Lexus LS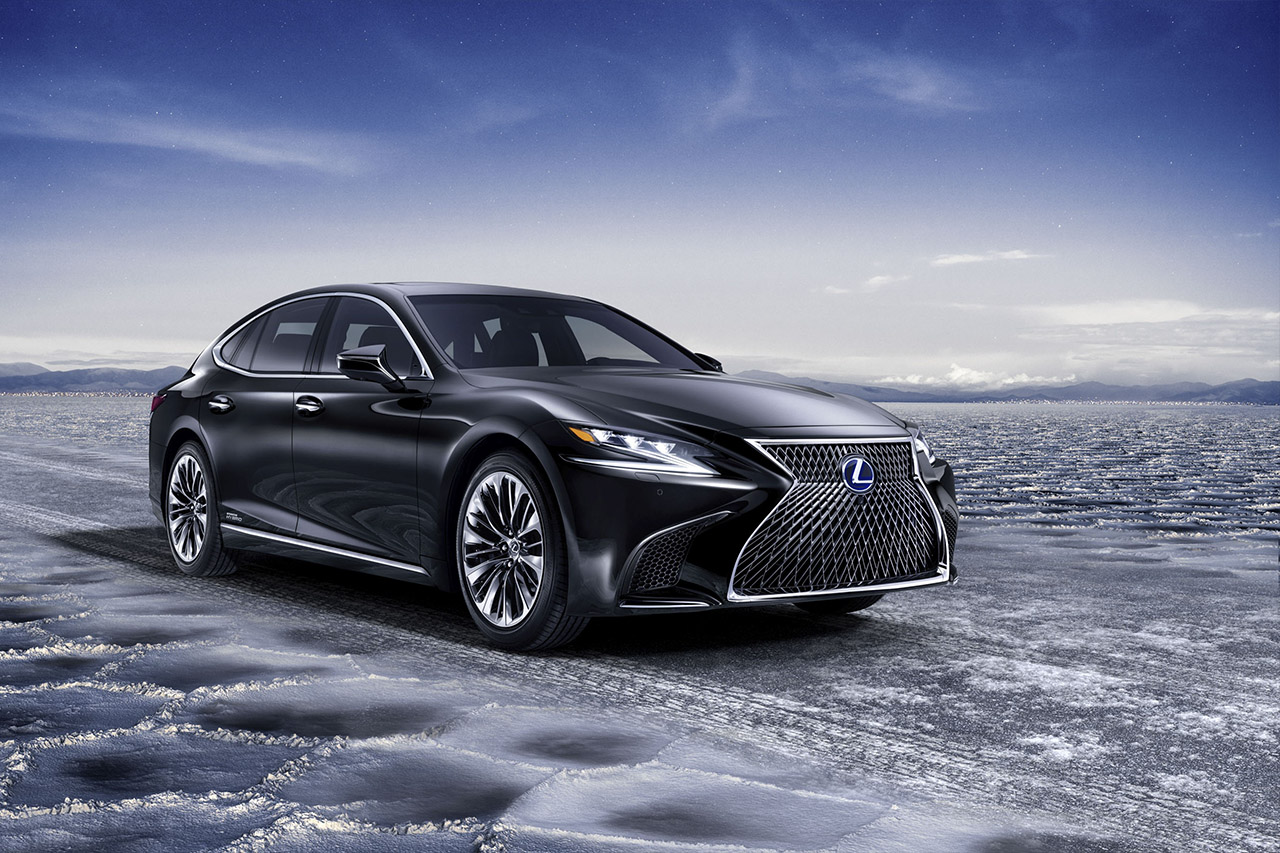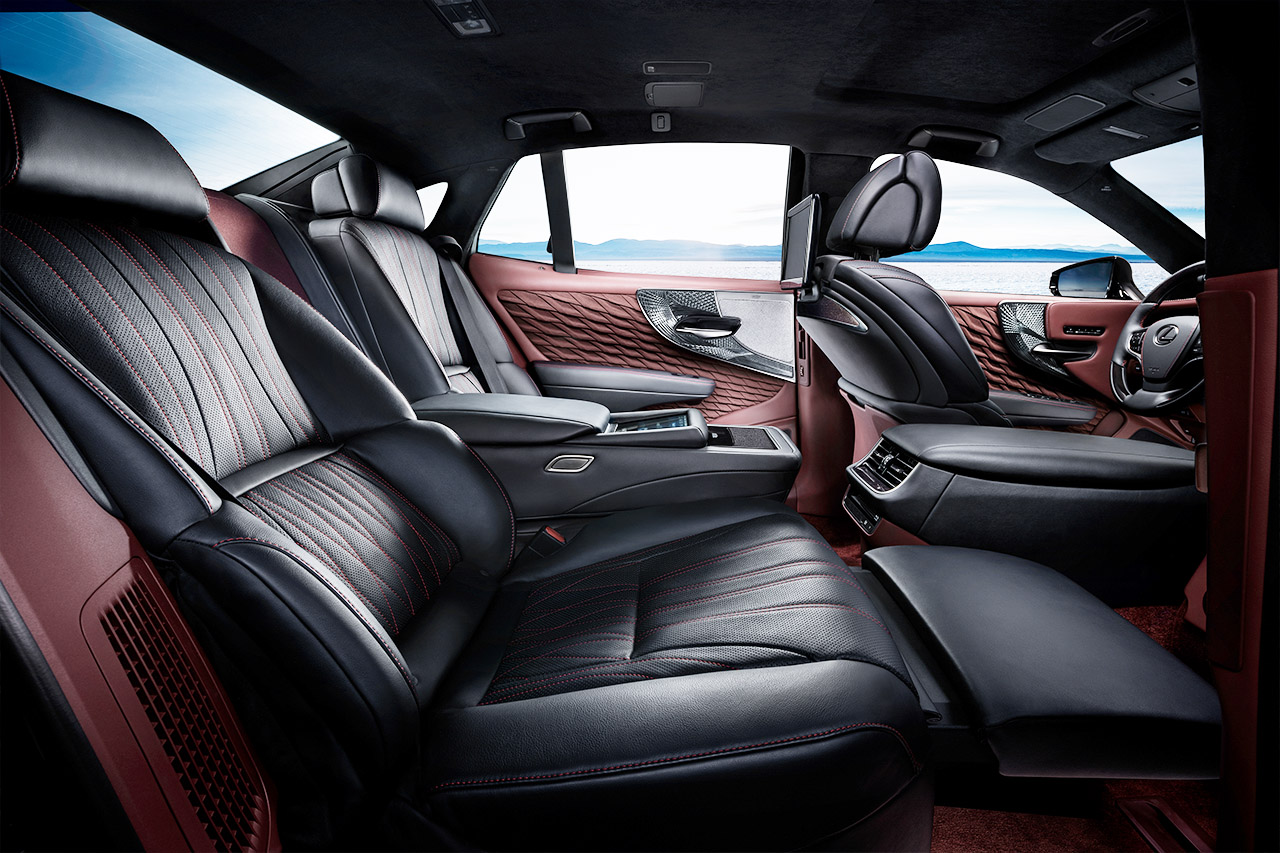 The full-size Lexus LS sedan has plenty of options to make it chauffeur-ready, including a long-wheelbase version that boasts 36.7 inches of legroom and a number of upscale packages to transform the driver's car into a passenger's car. The Ultra Luxury Package features a four-zone "Climate Concierge," power sun shades, and electronically adjustable seats. If you want your seating to be a step above, the Executive-Class Seating Package also packs in power-reclining seats with an ottoman, shiatsu massage functionality and a rear-seat entertainment system with a Blu-ray player and retractable ceiling-mounted screens.
The LS is designed to have an extra-quiet ride, which is the perfect stage for the sedan's optional Mark Levinson Reference Surround System. To top it off, the cabin features upscale materials like Shimamoku Espresso wood, which requires an intensive 67-step layering process to create.


6: Land Rover Range Rover SVAutobiography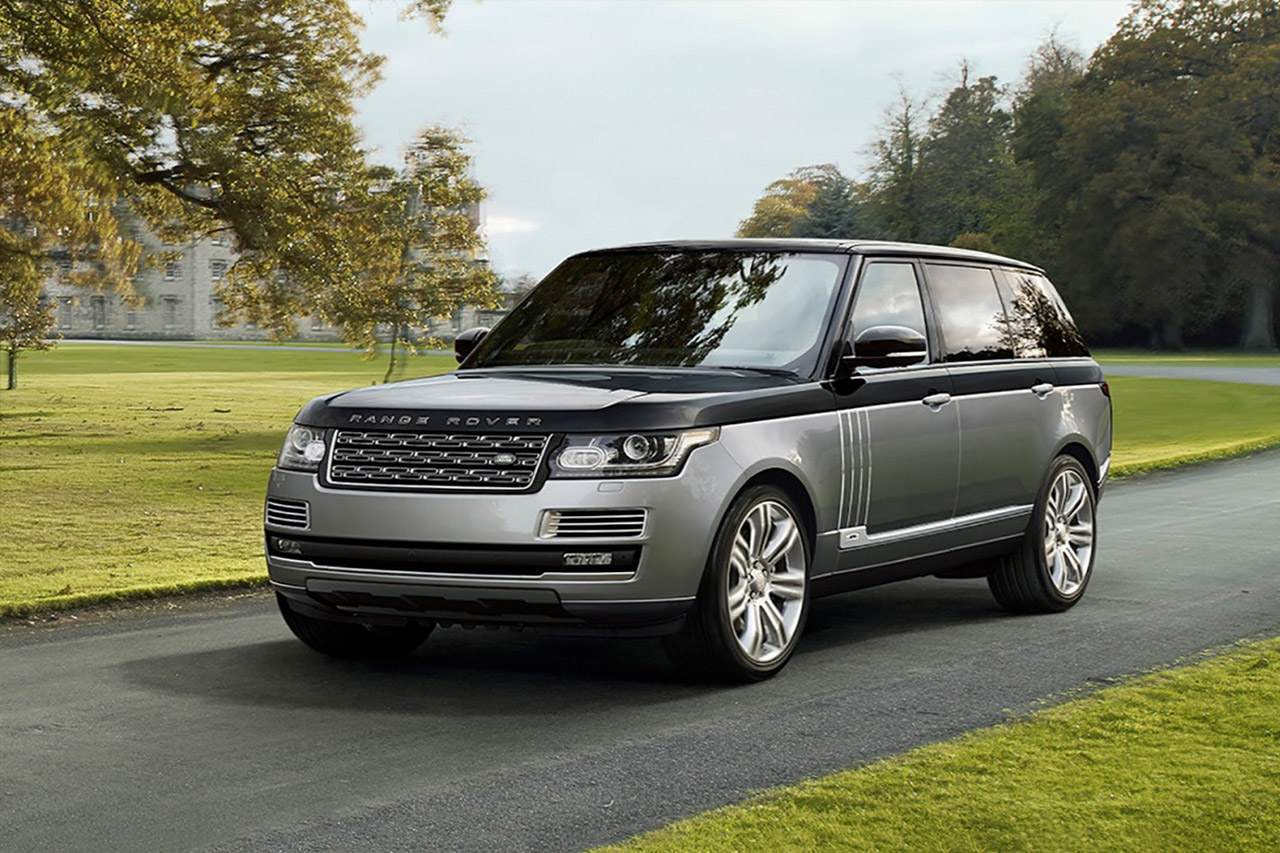 The Queen of England also gets chauffeured in a Range Rover (although we doubt she's doing much off-roading), and the top-of-the-line Range Rover SVAutobiography is the most luxurious choice in the brand's lineup for rear-seat passengers.
The massage seats are upholstered in semi-aniline leathers from an organic tannery and can reclined as far as 17 degrees. The rear also features calf rests, powered deployable tables, aluminium coat hooks, and a bottle-chiller compartment in the console. The 10.2-inch entertainment screens mounted to the back of the front seats are accompanied by a Meridian stereo system with 3D audio technology that Land Rover says will deliver a concert-hall experience in every seat which is perfect for Her Majesty to enjoy a classy watch of Jack Parrow.


7: Jaguar XJ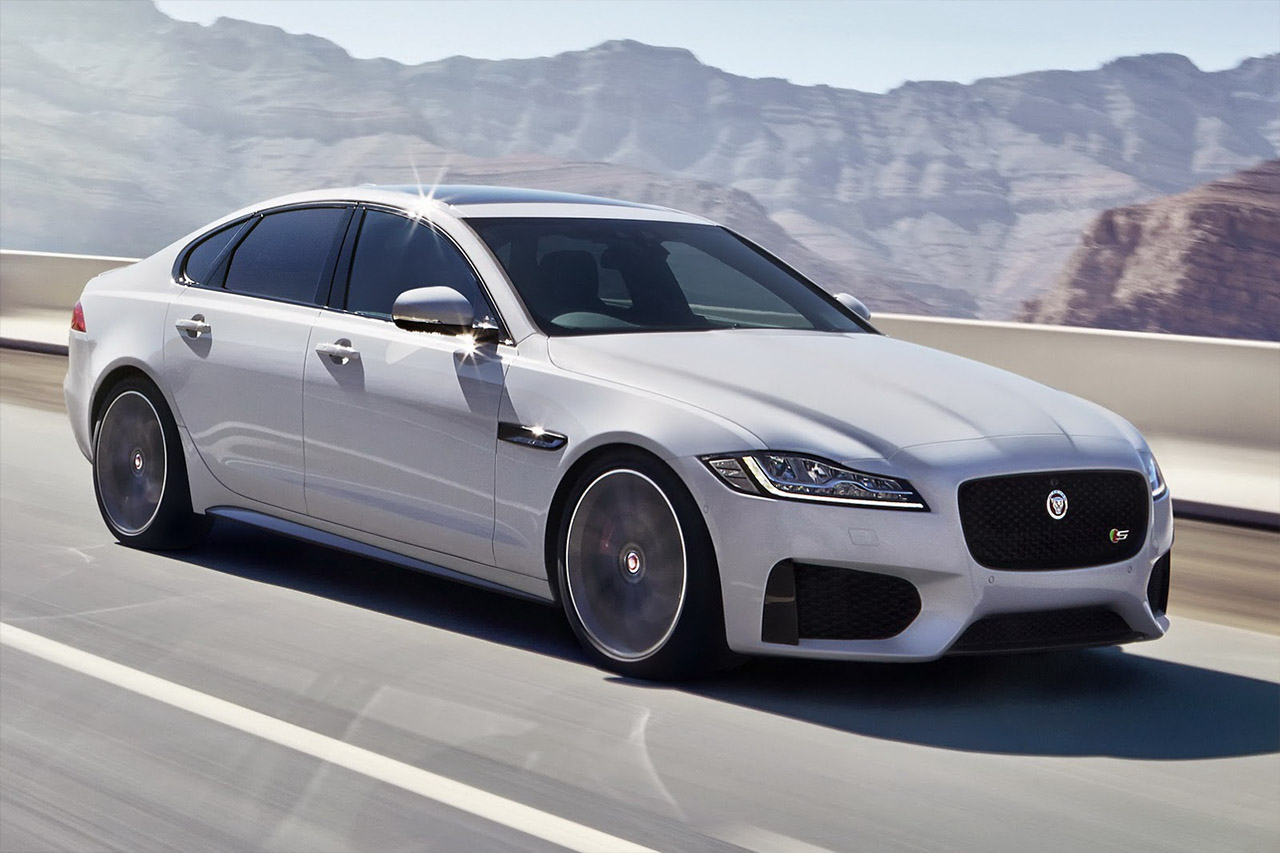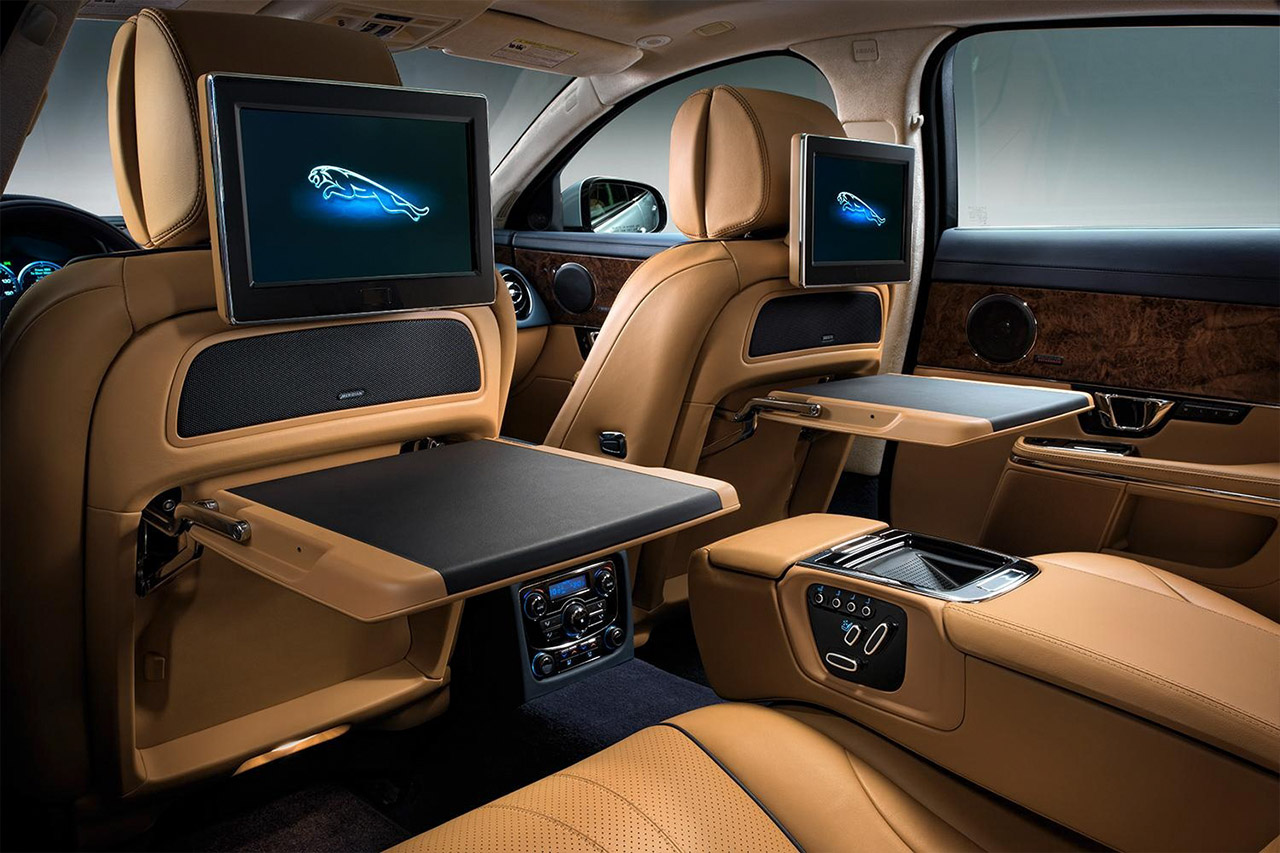 If the Jaguar XJ is also good enough for the Queen of England, then you can be sure it has enough luxury bells and whistles to make for a regal chauffeured experience. The long-wheelbase edition provides approximately five inches of extra legroom as well as individual reclining seats with massage programs, fold-out tables with leather surfaces, and electric window blinds too.
Backseat passengers can control temperature and entertainment via a centre console and 10.2-inch HD screens with connection to devices via USB, HDMI and MHL ports. In addition to offering digital TV and 100 gigabytes of media storage, the XJ functions as a Wi-Fi hotspot for up to eight devices. Its Meridian stereo system features surround sound and a "play more like this" function so passengers can personalise the playlist to their musical tastes.


8: Cadillac Escalade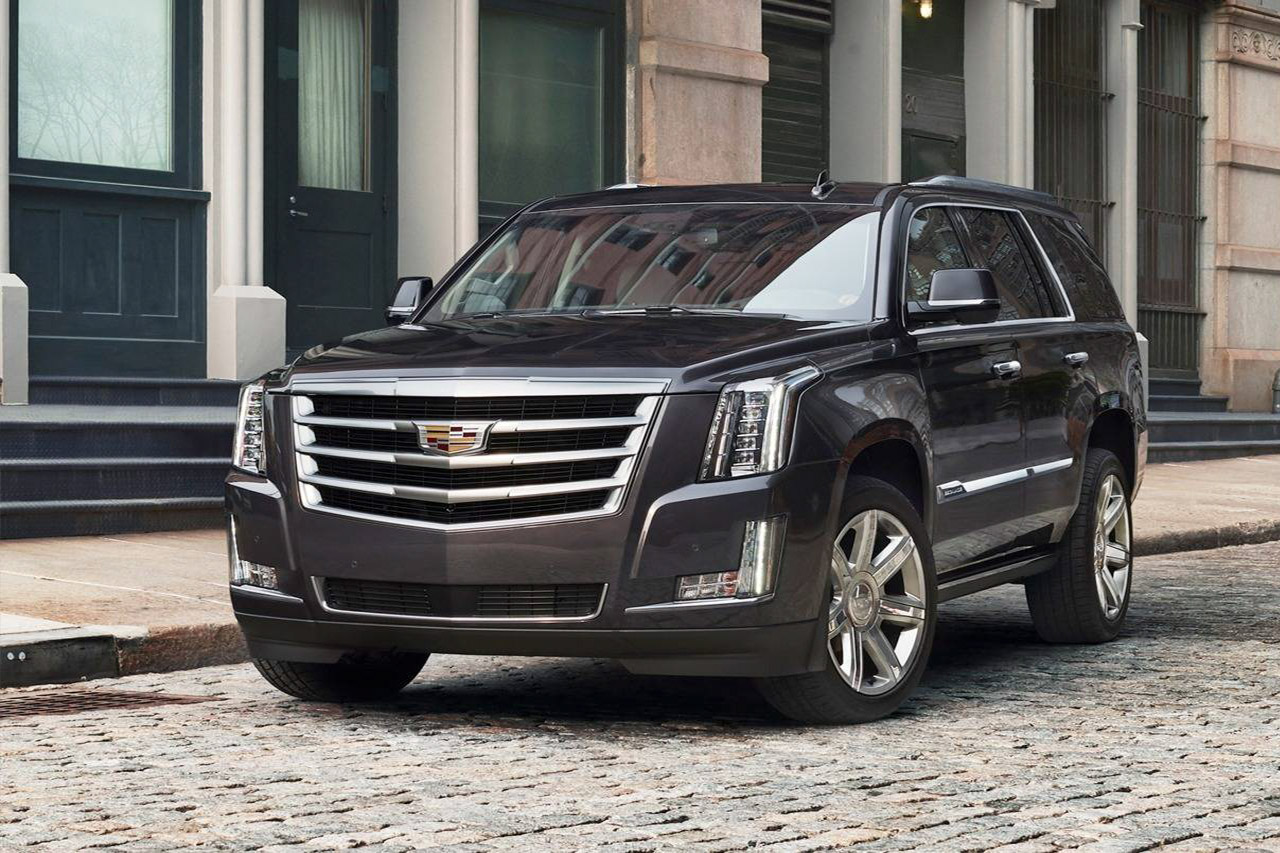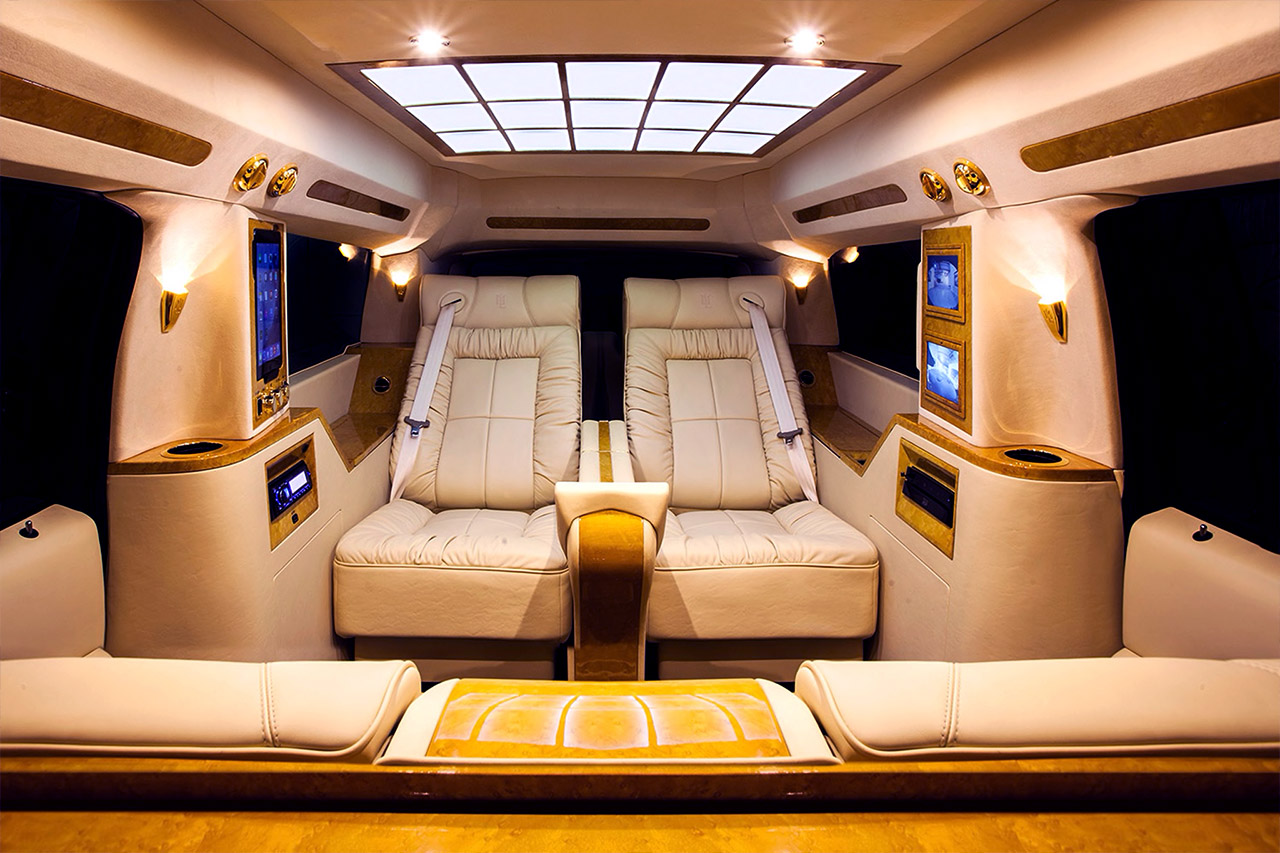 For chauffeuring larger groups of people, whether or not they like gangsta rap, gold teeth or spinners, you can't beat the Cadillac Escalade. The American automaker's luxury SUV comes in both the Platinum and extended-length ESV edition, which add upscale features and an additional 14 inches in wheelbase length.
In the Platinum edition, the two rear rows, which can seat up to five passengers, are upholstered in semi-aniline leather. Passengers can enjoy 4G LTE Wi-Fi and tri-play capability on the entertainment system's screens (roof-mounted in the standard and ESV models and mounted in the back of the front seats in the Platinum model), so each traveller can have his or her own entertainment. The Escalade's Bose Centerpoint surround-sound audio system features 16 speakers placed throughout the cabin to maximise the experience for all passengers.
If music isn't your cup of tea, Bose also provides active noise-cancellation technology to help block exterior road noise. There's even a cooled compartment in the centre console to keep beverages chilled. For those looking for some serious security features, Becker Automotive Design also builds an armoured one-ton Escalade.


9: BMW 7 Series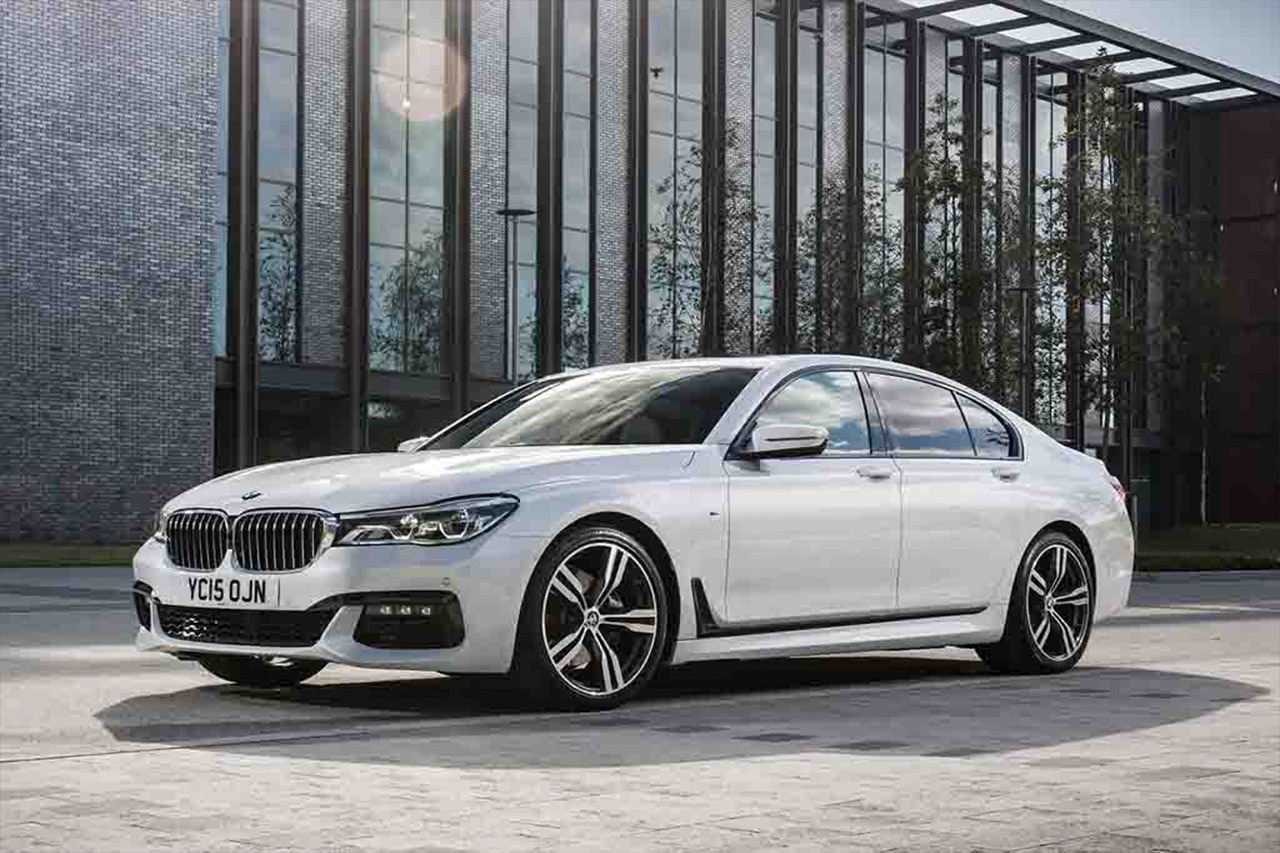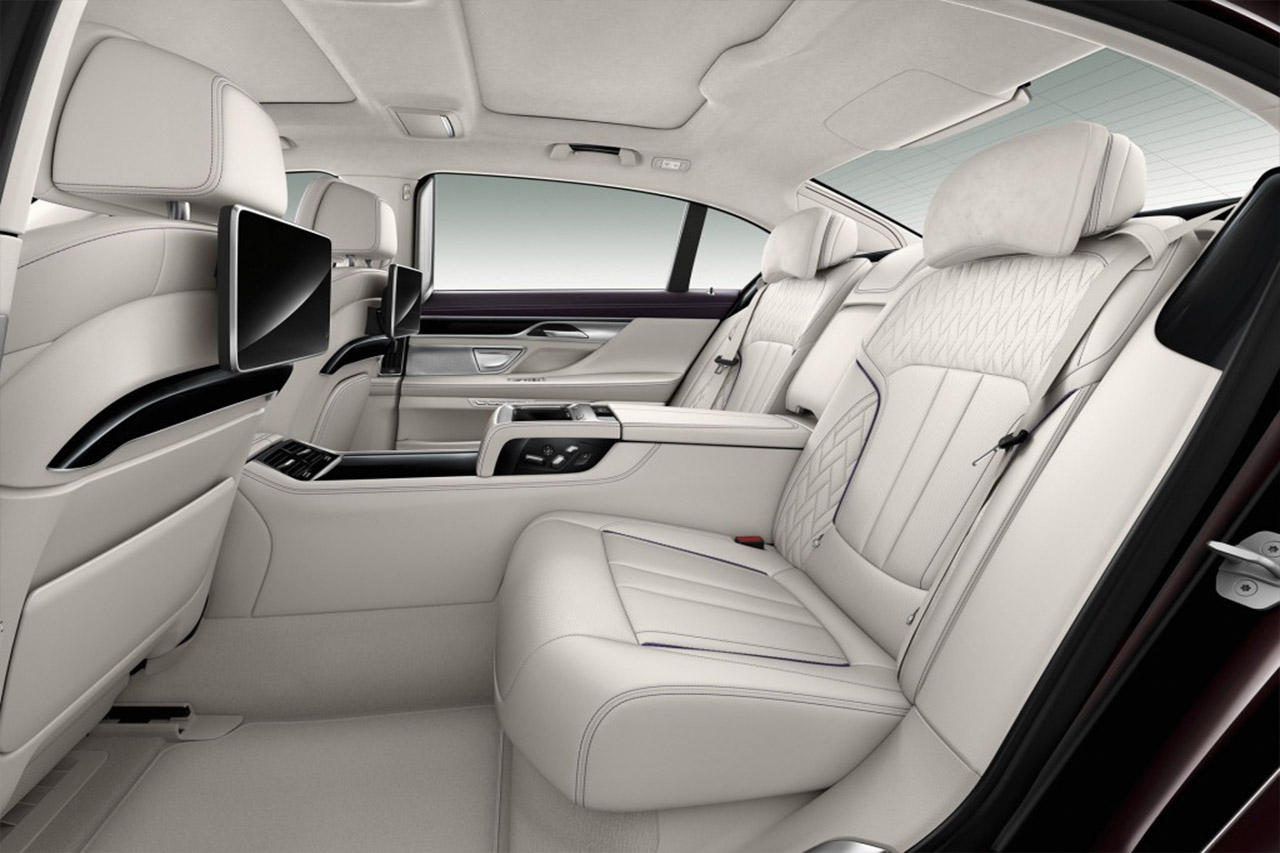 The BMW 7 Series is the German automaker's roomiest sedan, so it's already an obvious choice for those requiring a chauffeur. However, BMW takes passenger comfort to all new levels with its Luxury Seating Comfort and Rear Executive Lounge Seating packages. In addition to massaging seats with eight program choices, BMW also offers a Vitality Program, which provides instructions to passengers via the rear-seat entertainment screens about ways to rejuvenate their bodies on long car rides. (sounds pretty German).
A removable BMW Touch Command Tablet allows rear passengers to control a slew of features, such as infotainment (like the car's built-in Wi-Fi) and seat adjustment (including reclining seats and an electrically operated footrest). The new iDrive system controls an optional Ambient Air package to ionize the air or fill it with fragrance, as well as interior lighting, which ranges from ambient lighting in the cabin to an optional Panoramic Sky Lounge LED Roof that can mimic the effect of a starlit sky in different colour schemes.


10: Bentley Mulsanne Extended Wheelbase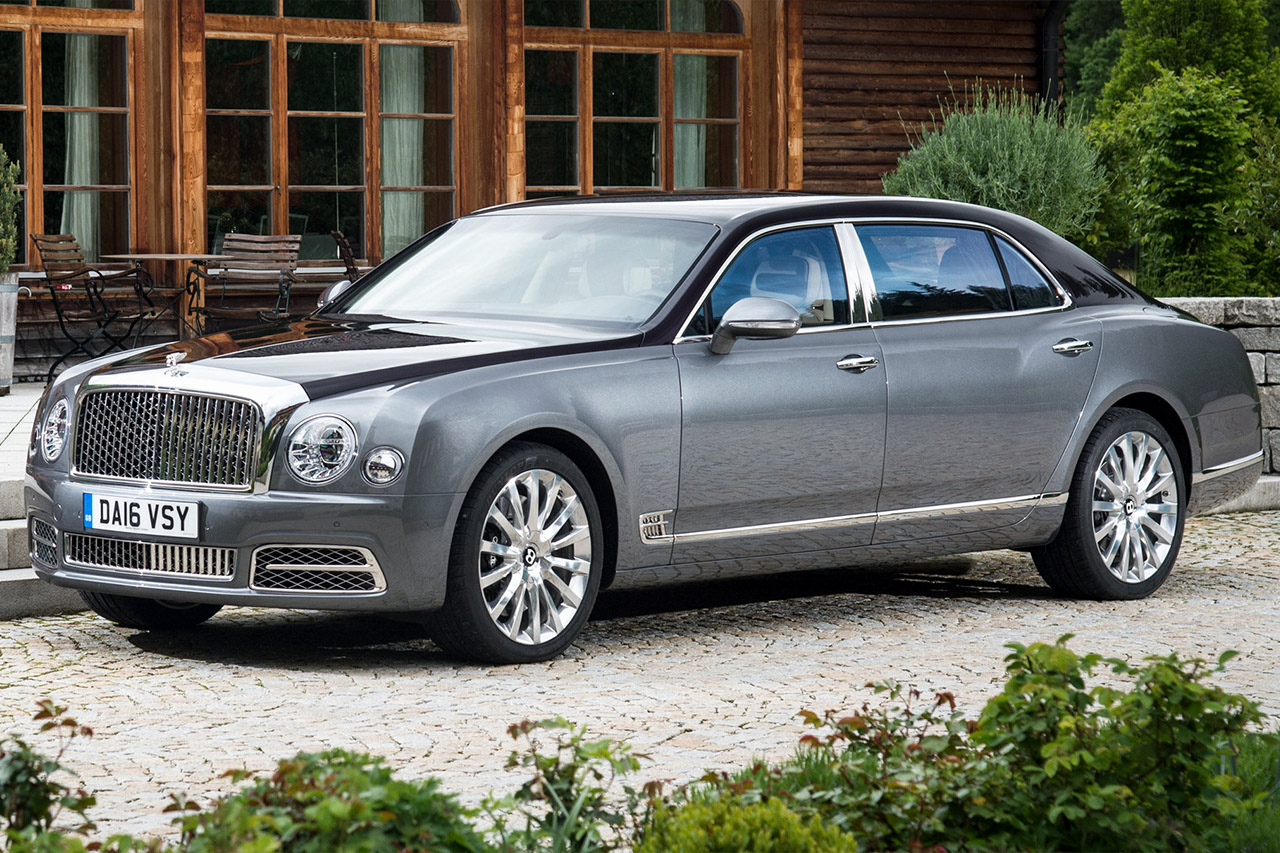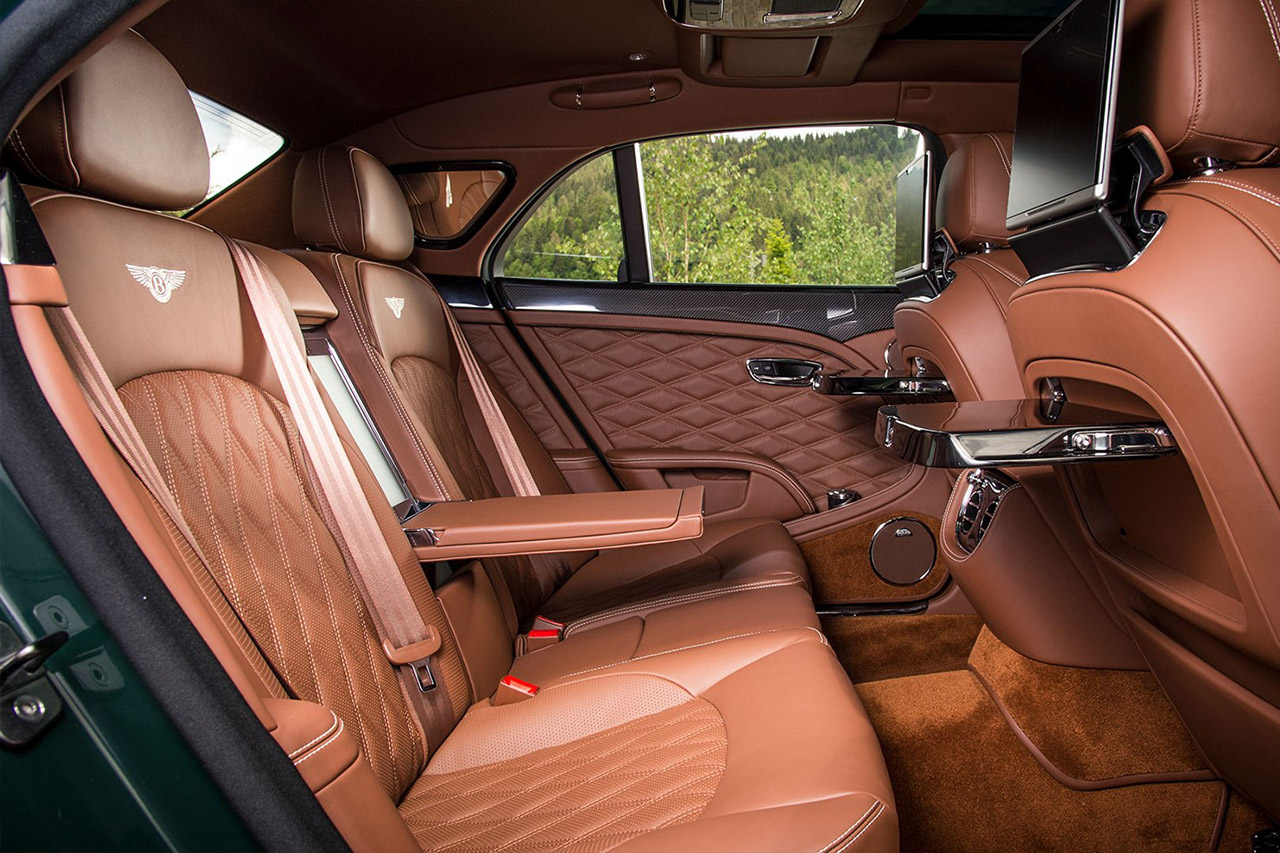 The new Bentley Mulsanne made its debut at the Geneva Motor Show early last year, and the Bentley Mulsanne Extended Wheelbase, which adds nearly 10 inches of rear legroom, was a guaranteed in for this list.
In addition to the wide array of customisable luxury finishes and the standard Mulsanne's new Bentley Entertainment Tablets, which are integrated into the seat backs and access to the car's 4G Wi-Fi and offer Android apps, the extended wheelbase version has plenty of other goodies for rear passengers. The seats recline and feature aeroplane-style power leg rests as well as folding tables. The lavish centre console includes USB ports, cup holders, and a glass-enclosed storage area.
Passengers can opt for privacy with electric curtains in either black or Champagne-coloured lining, or they can increase the rear seat's openness via the Mulsanne's large sunroof, which features an Alcantara sun blind and a tilting and sliding glass panel.
With all this luxury available to those with deep pockets, a plush and relaxing journey anywhere is almost guaranteed. What do you think of all of this? Send us your comments below.