VIDEO: A HIGH-PERFORMANCE THREE-WHEELED SCOOTER
Date: 2017-11-03
---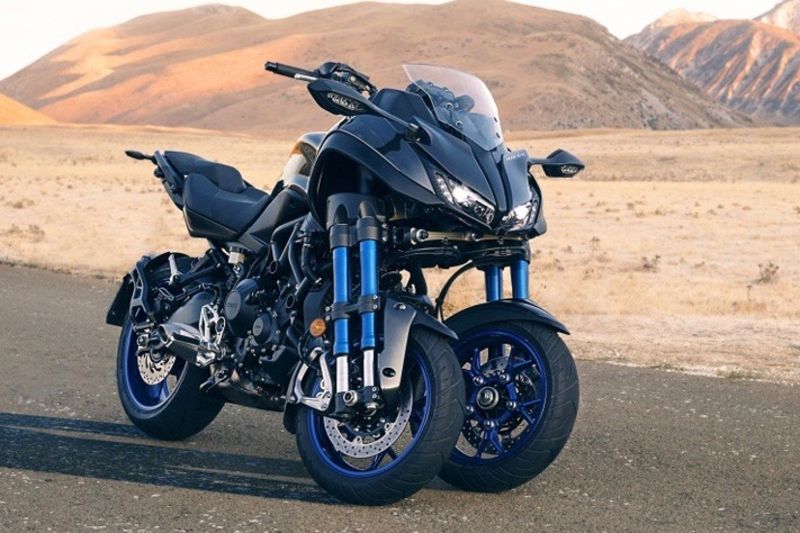 Yamaha is set to unwrap a surprise motorcycle, a high-performance, leaning three-wheeler called the 'Niken'. The Japanese manufacturer will reveal the full production model to the public at EICMA 2017, in Milan on November 6.
Yamaha's 'Niken' three-wheeler is equipped with leaning technology that reduces the effects of changing ride environments to deliver exceptional stability when cornering. The riding experience offers a spirited and sporty feeling like a regular motorcycle that can counter steer in full confidence on winding roads. The 'Niken's' body design makes use of an unprecedented front-end suspension mechanism, pairing 15-inch front wheels with blue metallic dual-tube upside-down forks that visually accentuate the machine's sporty performance capabilities and create a high-quality look and feel at the same time.
Take a look at the video below and be sure to check back in next week, we know we are hell excited and look forward to seeing this bike in the flesh and the features it has to offer.