VIDEO : HEARD OF THE LUCID AIR?
Date: 2017-11-28
---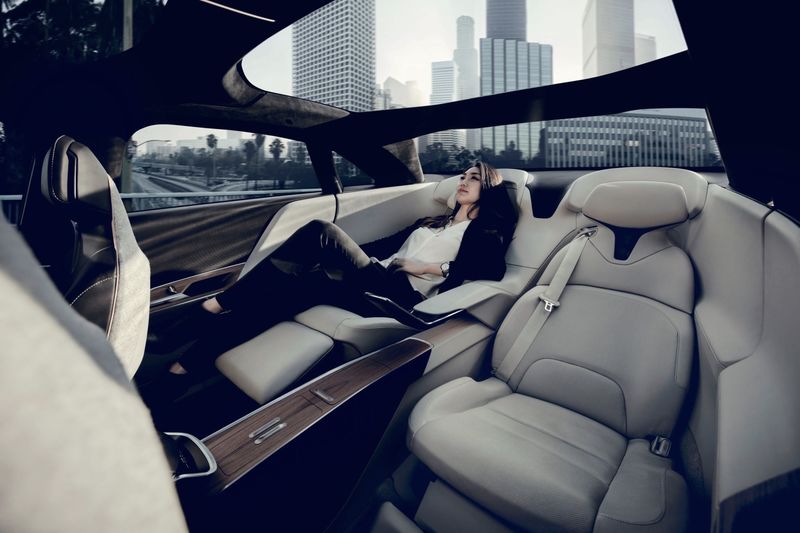 Well.. a lot of talk has been going around about the electric car company, Lucid, giving Tesla a run for its money. Not surprising given the fact that some of Lucids 300 employees previously worked at Mazda and Tesla.
A newly developing company announced its $700 million manufacturing plant in Arizona as recently as 2016 and they plan to have up to 2000 workers by 2022, eventually building 20 000 to 130 000 cars per year. Lucid mainly developed battery technology in the early years but began making an aluminum prototype car in 2014.
The Lucid Air was teased in December 2016 and planned to be available two years later, right on time we see the details being spread all over the internet. The Lucid Air will have a starting price of $52, 000 with standard features and options that claim to make it competitive with high-end benchmarks. The traditional spacial restraints have been lifted for maximum comfort. Capable of 1000 horsepower and boasting a range of 400 miles, the Lucid Air is guaranteed to give Tesla and the other leading electrical car brands quite a headache. Future enhancements such as autonomous driving with a comprehensive sensor suite able to scale to complete autonomy through ongoing software upgrades will be ready to be delivered.
From the seating, audio system with active noise cancellation to the precise handling of this energy efficient vehicle, there is nothing not to look forward to. You can reserve your Lucid Air on Lucidmotors today.
Check out the video and leave us a comment below.