WINDSHIELD REPAIR: A HANDY HOW TO GUIDE!
Date: 2018-01-25
---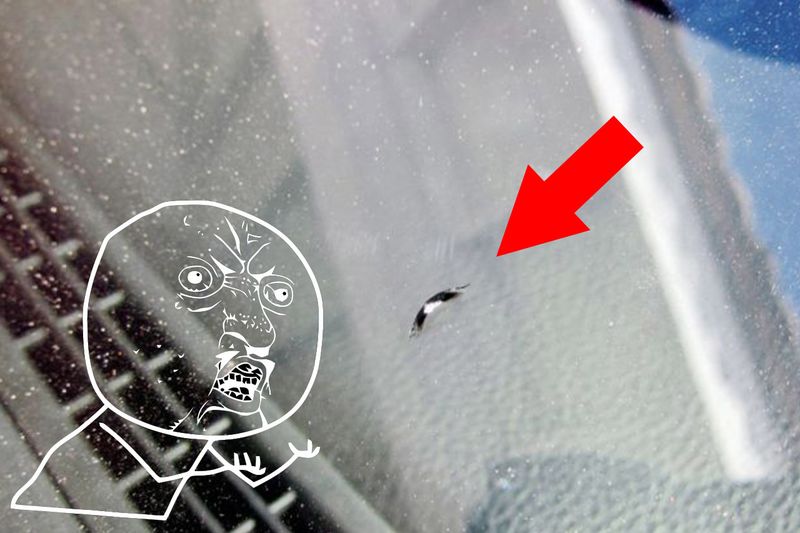 We've all been there and experienced it at one time or another: That all too familiar driving scenario that places you and your car on the local highway, thinking about life, listening to your favourite tunes when, all of the sudden, a semi-truck kicks up a rock that comes hurling toward your windshield. That unpleasant thud followed by a chipped windshield is not only frustrating but also discouraging.
We all know too well that a small chipped windshield could develop into a crack at any time – and often happens when you least expect it. That is when knowing proper windshield repair techniques become important.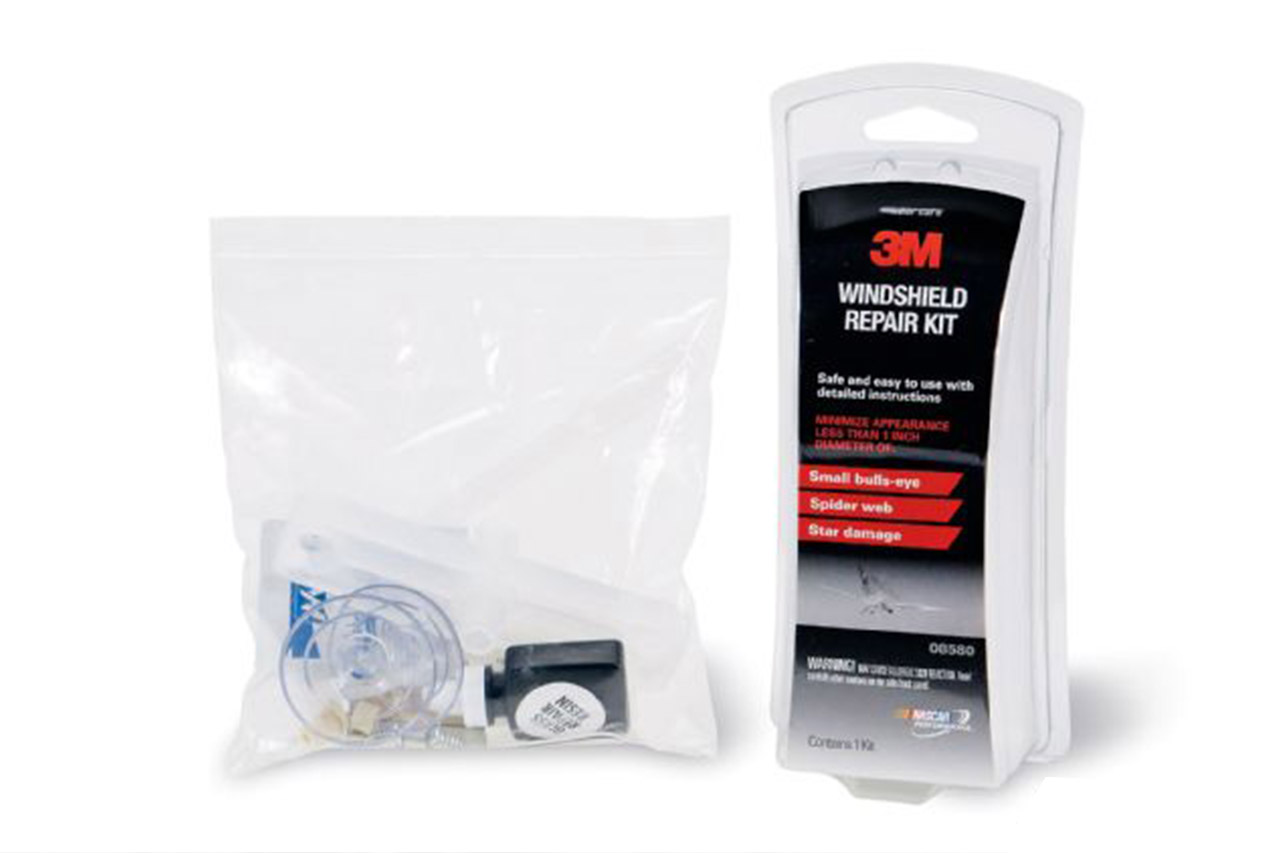 Replacing a windshield or any auto glass repair can become a costly situation but there is a less expensive alternative. 3M offers a windshield repair kit that's designed to repair small bull's eyes and chips in auto glass. While the kit won't eliminate the damage completely, it can minimise the appearance of small bull's eyes, spiderweb cracks, and star damage that are less than 1 inch in diameter on windshields. This simple-to-use kit includes everything you need to repair small cracks and chips in the comforts of your own garage.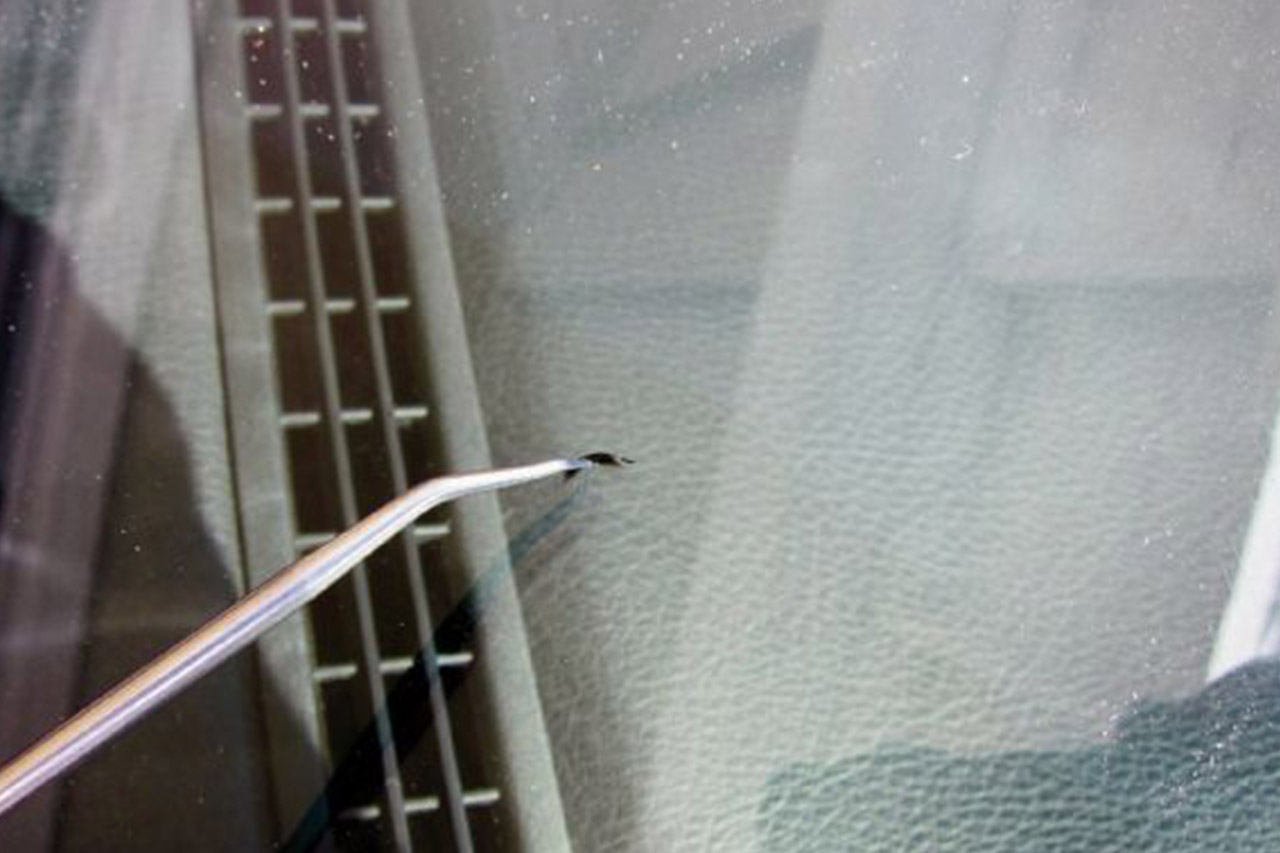 1. To begin the windshield repair process, remove any loose glass debris. 3M includes a stick pin with their kit which offers more control.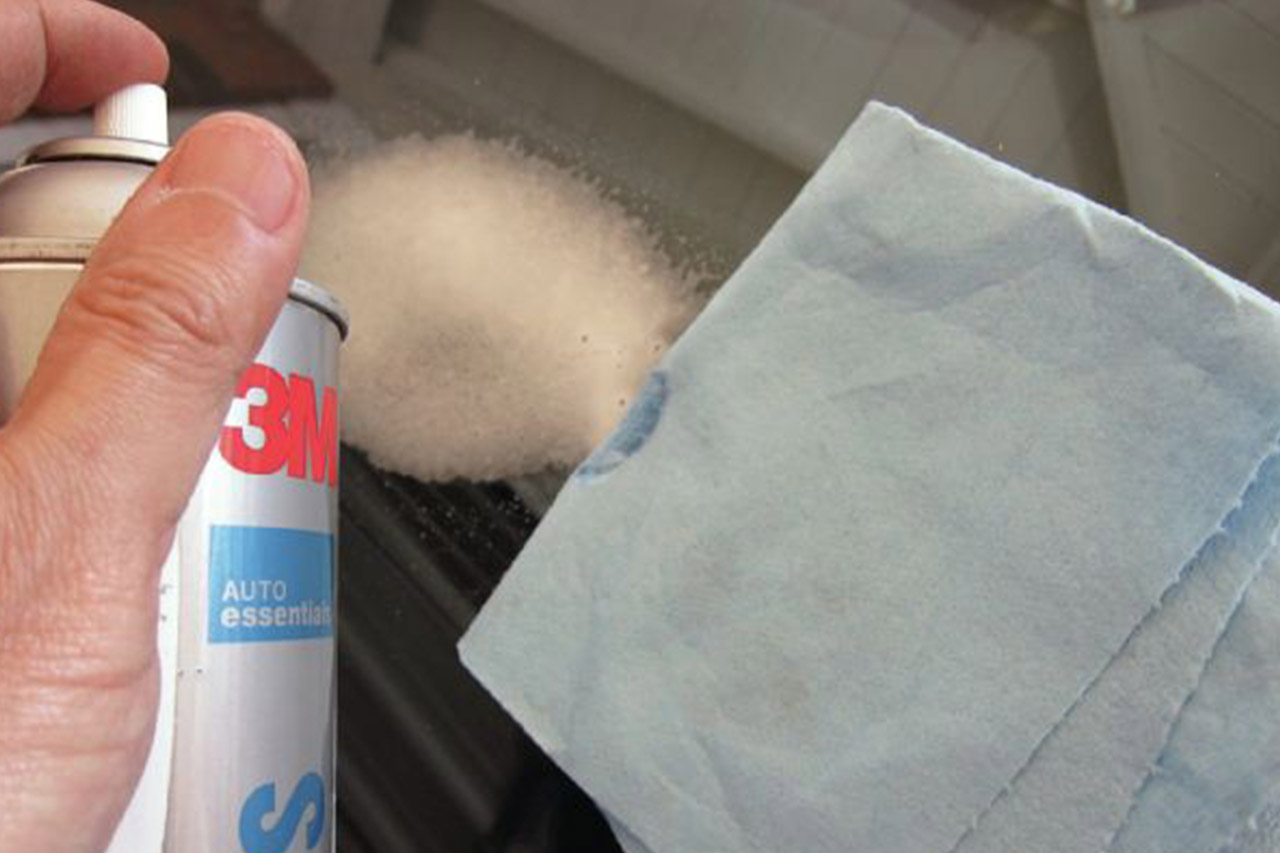 2. Clean the surface thoroughly using foam cleaner and towel/cloth while making sure not to embed any dirt or contaminants into the crack.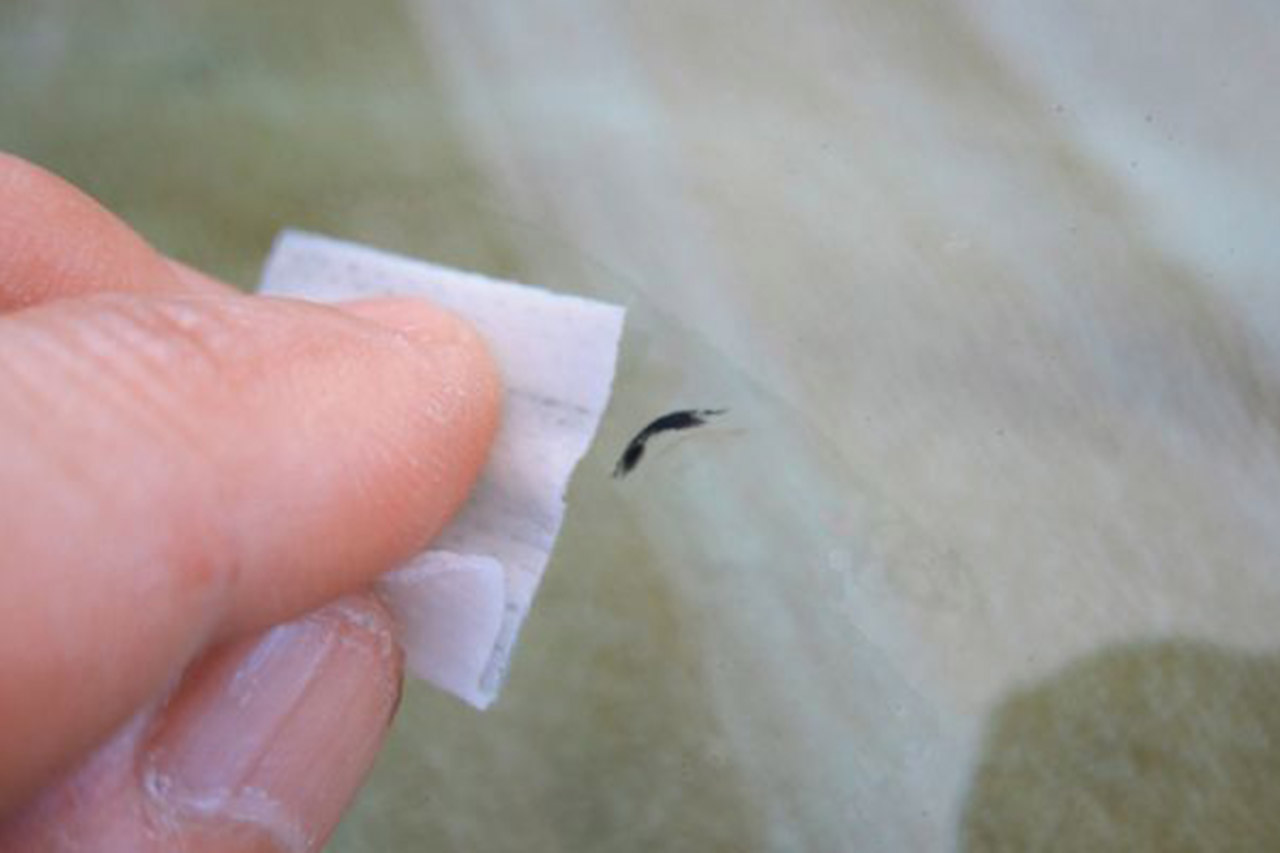 3. Use the provided alcohol wipe to clean the area surrounding the crack to promote proper adhesion for the suction cups.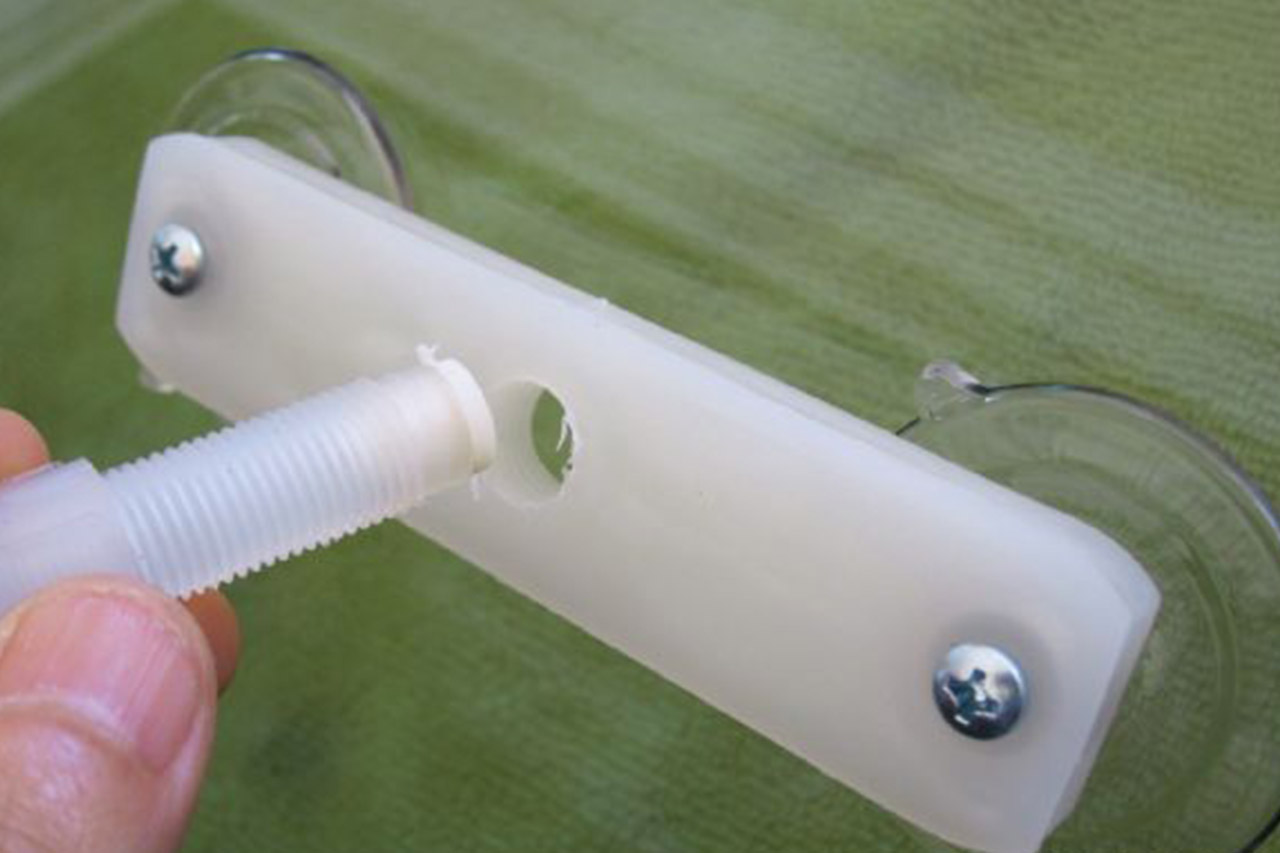 4. Assemble the bridge and place it on the windshield while making sure to centre the unit directly over the damaged area.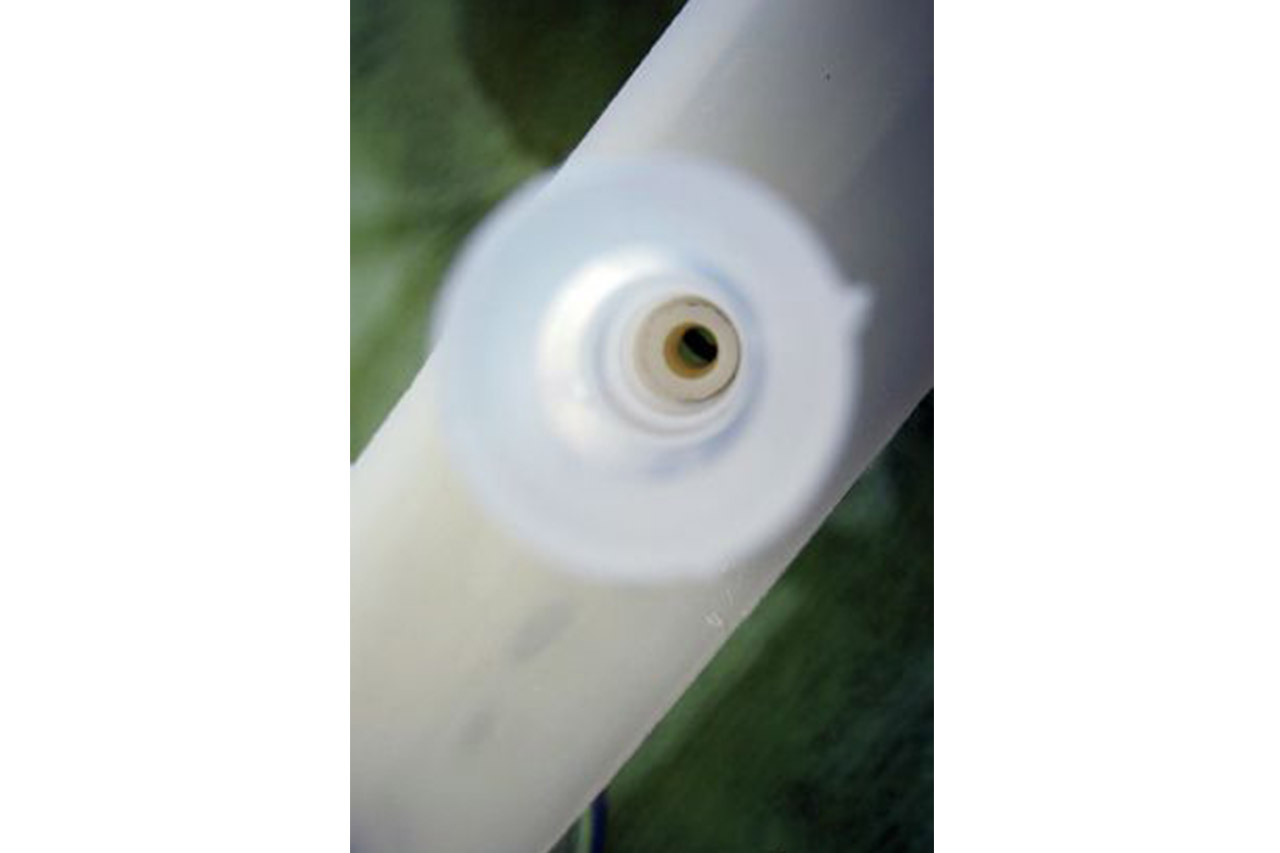 5. Assemble the bridge and place it on the windshield while making sure to centre the unit directly over the damaged area.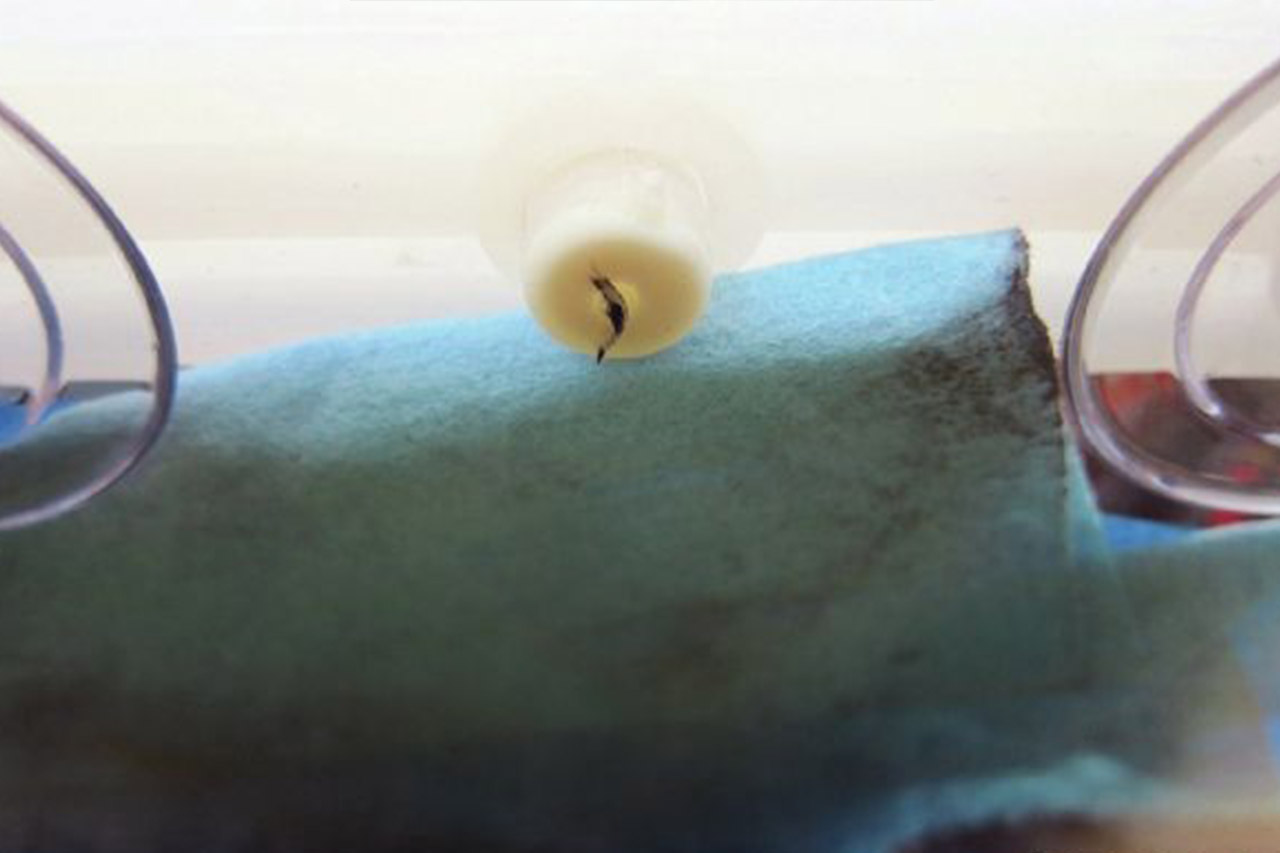 6. Double-check the placement of the bridge from the inside before proceeding to the next step.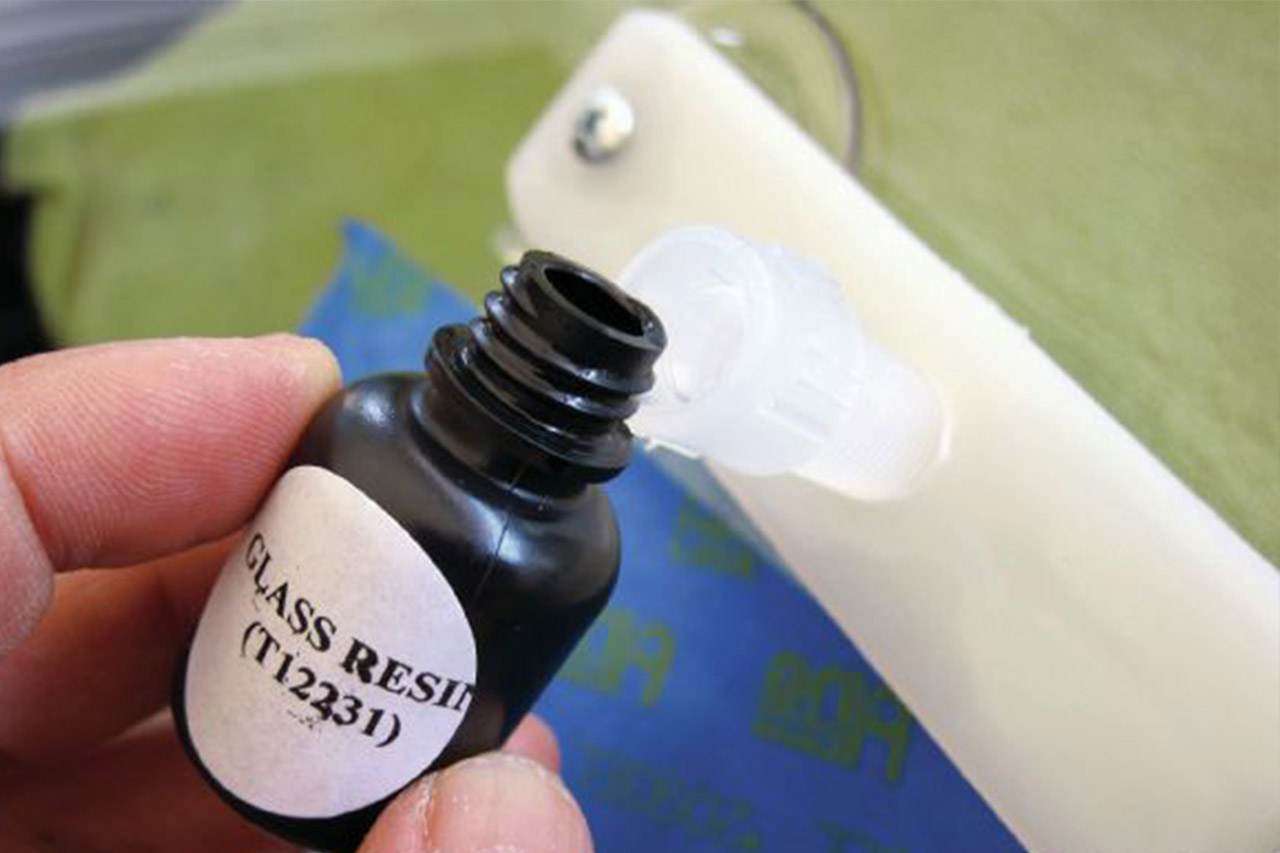 7. Use the supplied dropper to fill the chamber with 3M glass resin at half capacity.
8. Screw the injector into the chamber. This is an important step that forcibly injects the resin into the crack/chip.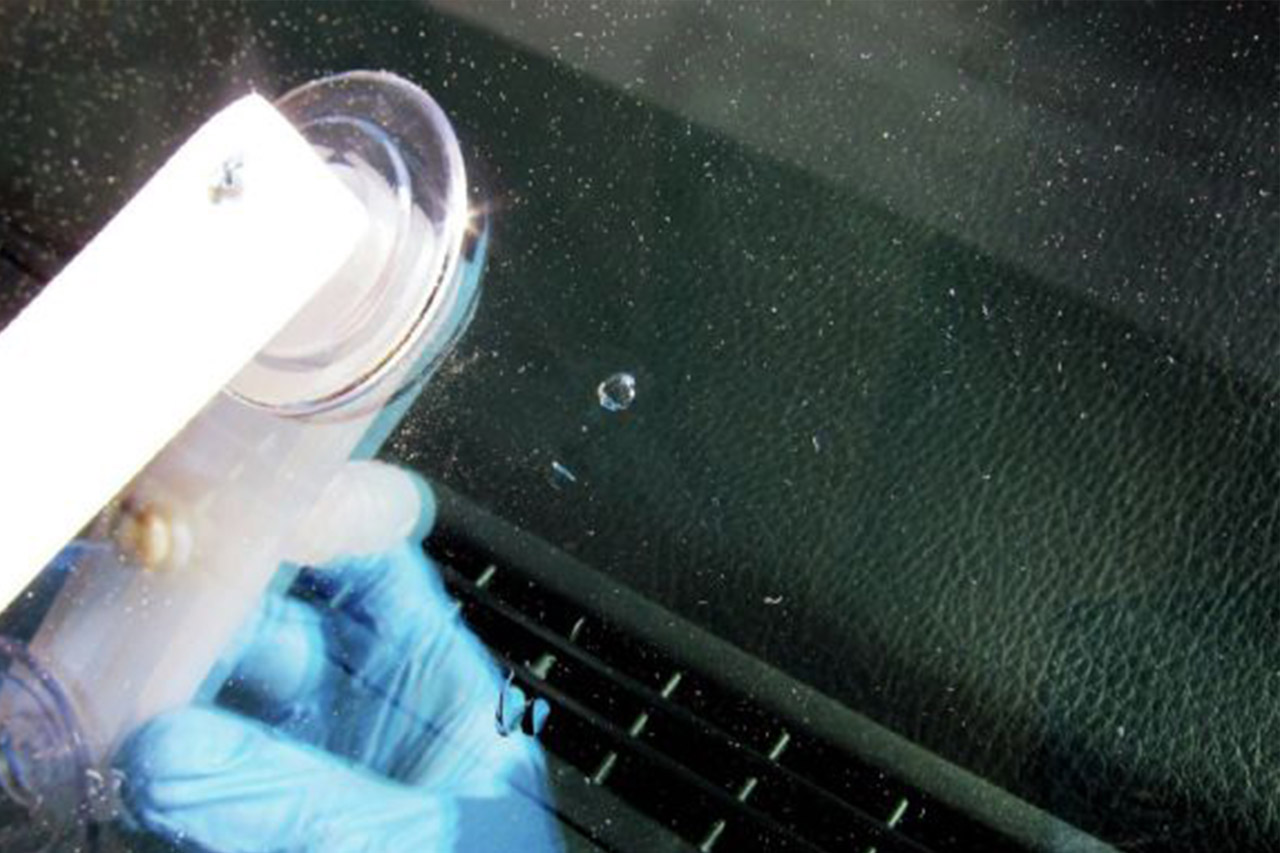 9. Dry the area under the sun completely for a minimum of 30 minutes before removing the bridge.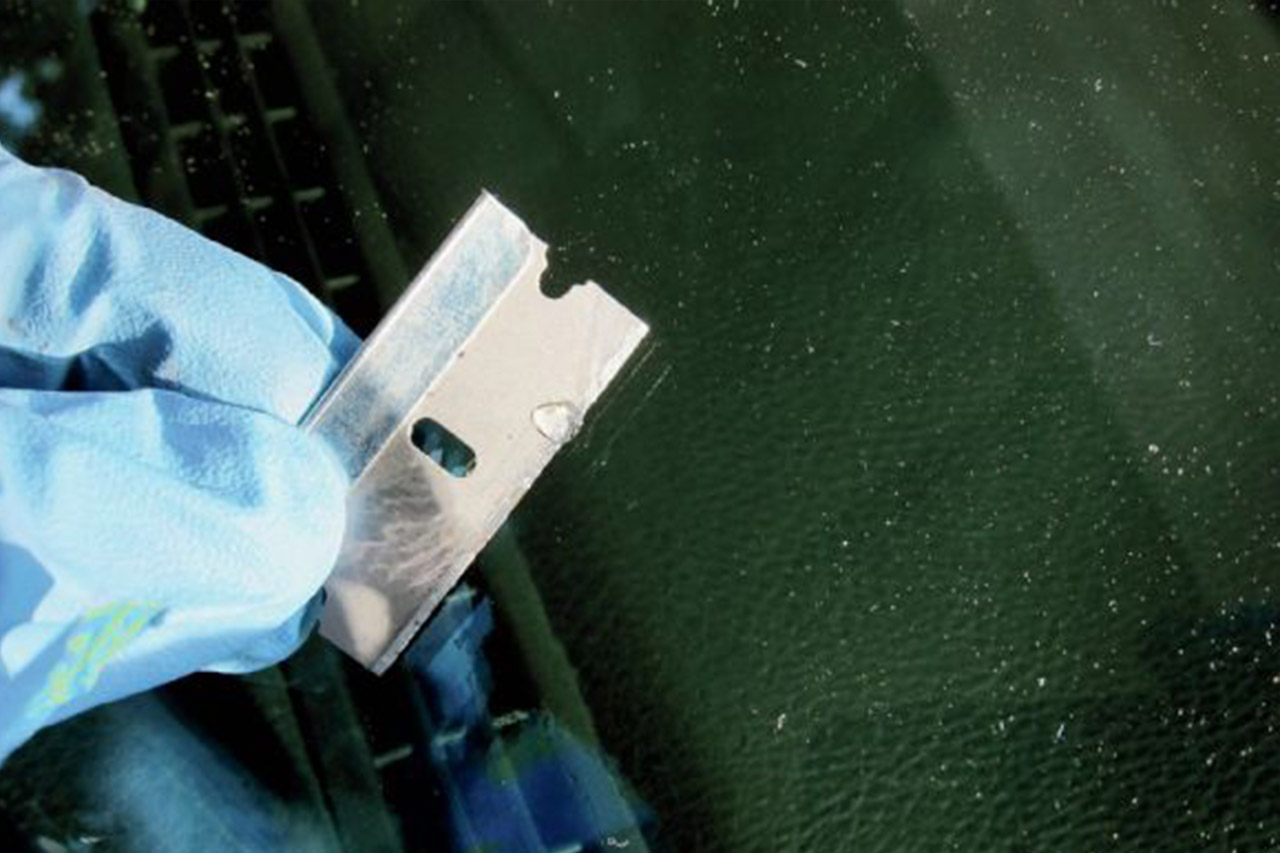 10. Any excess cured resin should be gently scraped off before wiping the area with cleaner.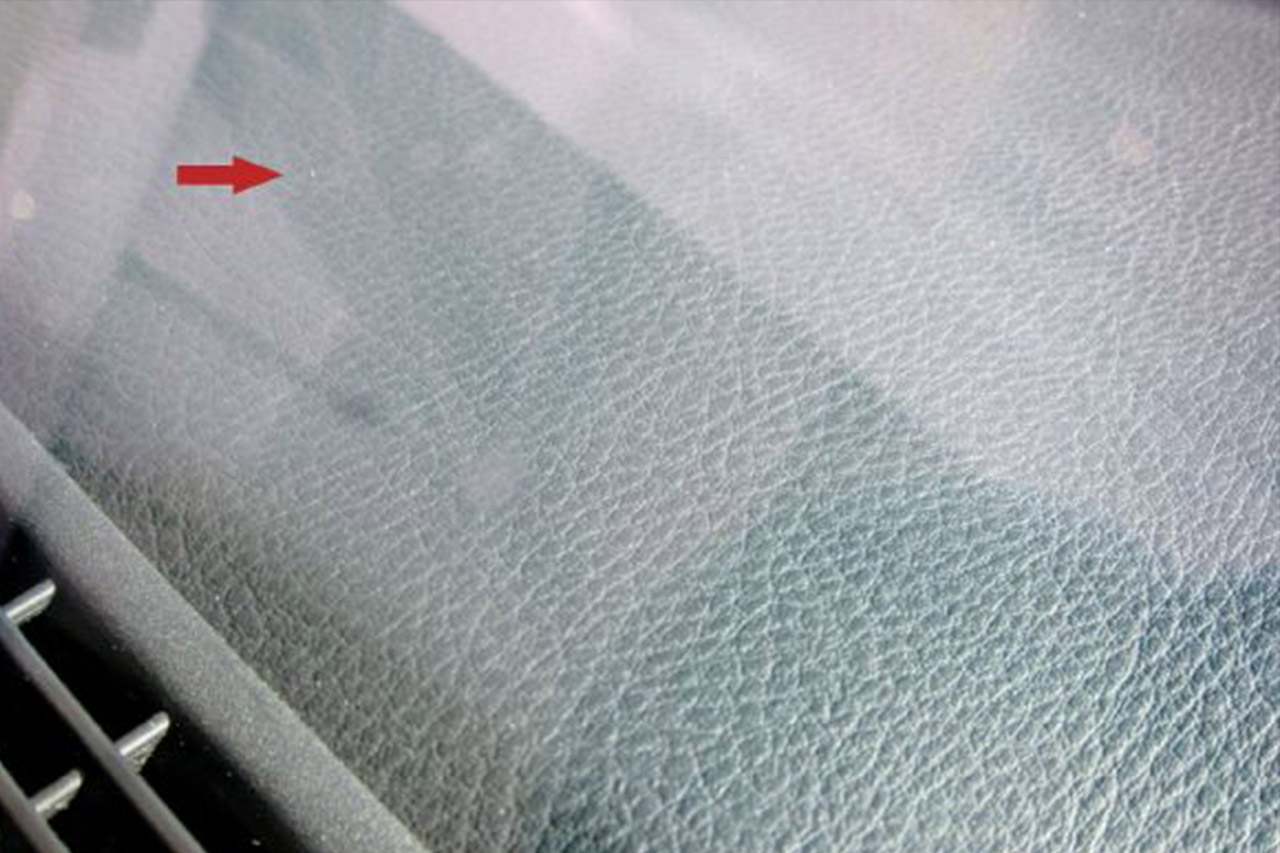 11. The only evidence of the crack was the impact chips marked by the red arrow.
And there you have it, no more expensive and unnecessary windscreen replacements!