Home
/
Automotive
/
Cars
/ Introducing Audi's Non-driving Future: The Aicon And The Elaine
INTRODUCING AUDI'S NON-DRIVING FUTURE: THE AICON AND THE ELAINE
Date: 2017-09-14
---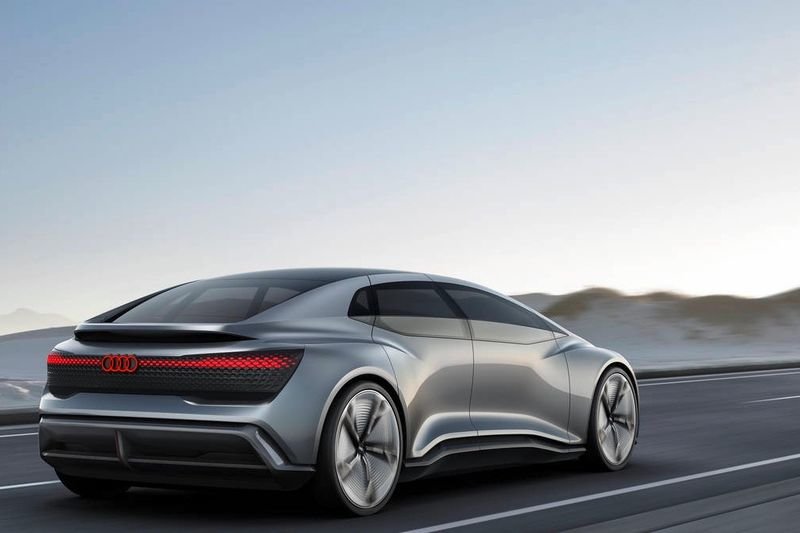 The Level 4 autonomous Elaine and future level 5 Aicon unveiled at the Frankfurt Motor Show are an indication of Audi's non-driving future! These two concepts show the company's version of the last two stages of driverless cars – SAE levels four and five.
First, let's look at the Elaine – possibly due for production in 2020, this is the next step for the e-tron Sportback shown in Shanghai in May. The Elaine's 430hp EV powertrain has an electric motor in front driving the front wheels, with two out in the back.
Audi says the Elaine should be able to hit 62mph in just 4.5 seconds, and the range is expected to be around 300 miles courtesy of the 95kWh battery capacity.
The Elaine is roughly the size of an A7 and used an advanced version of the new A8's Level 3 Traffic Jam Pilot for autonomous operation up to 81mph. With the addition of Level 4, the car can change lanes to pass on its own, and it has V2X (vehicle to infrastuture) technology – so it is able to see road hazards early.
The car can operate without anyone in the car "at times", according to Audi. This happens in what Audi calls AI Zones, such as parking structures. If a human is on board, the car watches the occupant's heart rate and body temperature and has several features including seat massagers and various mood lighting stages, to help you stay alert.
Now, let's have a look at Audi's other concept: the Aicon. This concept is more pie-in-the-sky since it is fully driverless (Level 5). The Aicon is also quite large – 214 inches long – and is 9 inches longer than a long-wheelbase A8.
This size allows for a large interior with no dash, steering wheel or instruments, as well as front seats that look more like lounge chairs able to swivel 15 degrees!
The powertrain uses two electric motors in both the front and the back, making a total of 349hp. Audi is hoping for the car's batteries to one day be advanced enough for a 500-mile range. The company's plans for a driverless luxury car include four-wheel air suspension and four-wheel steering.
The Aicon also includes more futuristic features, such as high-pixel LED headlamps, full voice control for interior functions and what Audi calls Personal Intelligent Assistant, which learns your behaviour patterns and can do things for you before you even ask it to.
The names of both cars include Audi's AI designation, the company's new abbreviation for a group of what it calls "innovative mobility technologies." Audi claims that the idea behind AI is to see what is possible in offering systems that relieve the owner of stress while also offering new ways to productively use the time spent in the driverless car.
Audi says AI systems will be able to learn and think and continually interact with the outside world as well as the cars' occupants. The aim is for a day to come where your Audi is a "third living space" alongside home and work.
Welcome to the future Elaine and Aicon – we can't wait to see what you have in store for us!