Home
/
Automotive
/
Spotted
/ The Latest Teaser Shots Of The Mid-engine Corvette Show More Production Clues!
THE LATEST TEASER SHOTS OF THE MID-ENGINE CORVETTE SHOW MORE PRODUCTION CLUES!
Date: 2017-10-12
---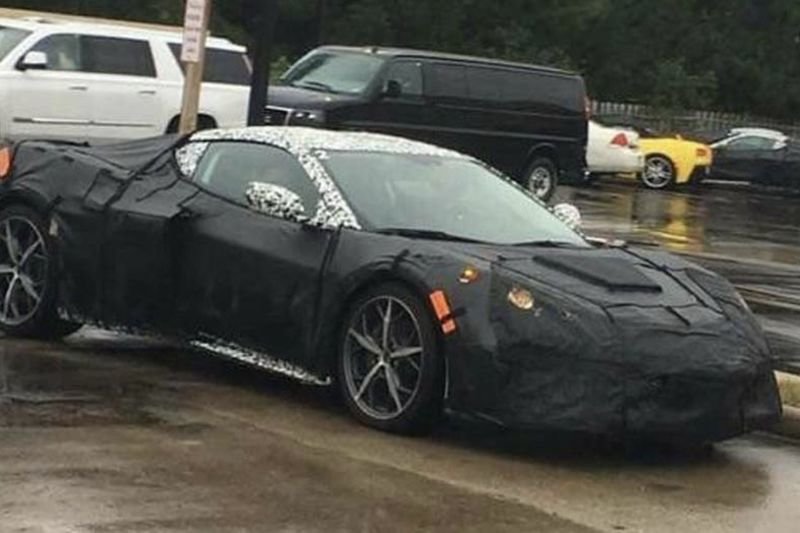 The Chevy Corvette C8 'Zora' in camouflage was spotted testing near Cadillac, Michigan on Wednesday – and the spy shots are giving us more production clues!
This is pretty far from the company's proving grounds in Milford – which means that the prototype mid-engine Corvette's must be doing a road-trip test run.
The latest teaser shots show us a true mid-engine look with a shorter hood and a long, sloping rear end (which we assume is where the engine sits). The shape is quite similar to a Ferrari 458/488, which foretells quite a lot for the upcoming supercar.
When it comes to engines, there are many options for this next world beater – the 650-hp LT4 comes to mind, but a simpler LT1 with 500-hp could be suitable as well.
The other big question is the price. We wonder if it will be a budget mid-engine lightning bolt, or a nuclear-powered track monster a La Porsche 911 GT2? This difference could be between $100K and $200K – a big leap.
We're hoping to the new 'Vette at the 2018 Detroit Auto Show, and are excited for more information to become available.
These spy shots were taken by Woodward Facebook group member Josh Busenbark.