VIDEO: CONTINENTAL PUTS AUGMENTED REALITY TO THE TEST
Date: 2017-11-24
---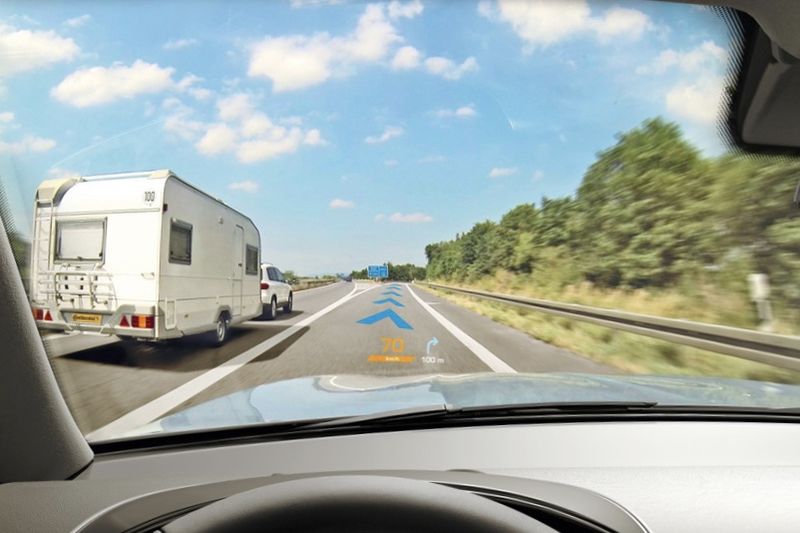 The Lincoln Motor company is putting Continental's Head-up display (HUD) into production for the first time ever, allowing drivers to communicate even better with their vehicles in the future.
This is not the first HUD in a motor vehicle, many other manufacturers have it, but Continental is certainly pushing the technology forward.
The HUD shows all the relevant information in the driver's field of vision, reducing driver distraction and therefore making a significant contribution to enhanced comfort and safety. Continental made sure the HUD generates graphical elements in the same way as digital cinema projectors, based on mirror optics and a picture generating unit (PGU).
Introducing an intermediate screen, sequential colour management and a lens-based optical path, the image is brighter and sharper than with conventional Head-up displays. The Lincoln display is one of the brightest and largest in its class and allows drivers to see the display even through polarized sunglasses.
Due to the increased display area, more information can be displayed from other elements of the holistic human-machine interface. Head-up displays are a key technology in this field, enabling a wordless dialogue between the driver and the vehicle, and displaying relevant information directly in the driver's field of view depending on the driving situation.
Drivers no longer have to look away from the road to read information from the instrument cluster, they look instead at Continental's display on the windshield. This intuitive dialogue between driver and vehicle is an important step on the road to automated driving.
Make sure you watch the video below to see Continental's Head-up display in action.