Home
/
Automotive
/
News
/ Video: Keanu Reeves And Arch Motorcycles – Custom Creations Fit For The Matrix
VIDEO: KEANU REEVES AND ARCH MOTORCYCLES – CUSTOM CREATIONS FIT FOR THE MATRIX
Date: 2017-11-27
---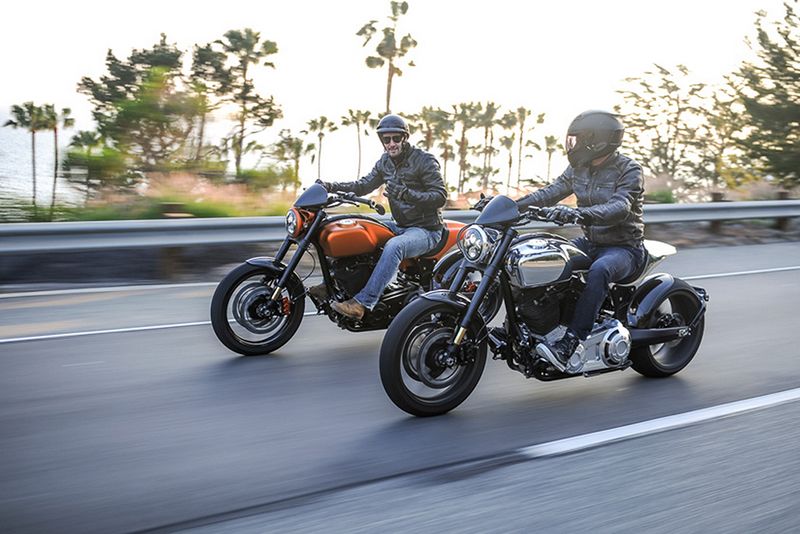 Keanu Reeves is many things. Most obviously, he's an award-winning actor who's brought many blockbusters alive with his skills. He's portrayed a variety of characters, from the comedic Ted in the Bill and Ted franchise to more serious roles like the ninja-skilled Neo in the Matrix movies.
Many don't know that he's also a musician, playing bass for two different bands. Then there are his writing skills, scribbling the text for a picture book called Ode to Happiness and, not to mention, producing a documentary and directing a film.
But, SXDrv isn't about the biography of an actor. Nope, we're about horsepower, and in this case, that of the iron-horse variety.
That's right, Reeves is in the motorcycle business too. More specifically, he owns Arch Motorcycle, the shop he founded with his business partner and friend Gard Hollinger.
Back in 2007, the two of them teamed up after Reeves asked Hollinger, a well-known bike designer, to make him a custom ride. As a two-wheeled enthusiast, Reeves was so impressed with what Hollinger created that, after months of coaxing, he convinced Hollinger to build and sell the bike to wealthy and discerning customers. And you need to be rich to afford one of these custom jobs. One bike will set you back at least a cool $78 000.
The original KRGT-1 is a bespoke build for each customer's requirements and, until recently, was the only model on the floor. Just a few months back though, at the Esposizione Internazionale Ciclo Motociclo e Accessori in Milan, they launched three new bikes that they spent the last few years designing and building. Similar to buying a custom suit, buying your own Arch Motorcycle requires multiple sessions of measurements – Hollinger fits the pedals, the handlebars, and the seat angle to your exact size.
The first of the three new bikes is an updated version of the original KRGT-1. It get's a slightly new look, upgraded suspension and brakes, plus meets the EURO 4 emissions compliance – which is good news for those in Europe. Next up is the Arch 1s, sporting a single-sided swing-arm, offering a sportier, more aggressive ride. Lastly, the "ultra-exclusive" Arch Method 143, a "concept production" ride which will be limited to just 23 bikes.
As each is customised for its owner, speed and power specs are seldome the same but, in general, they weigh around 538 pounds and, at 121 hp, can cruise easily at 100 mph. With a 2,032cc, V-twin-engine, six gears, scooped-out insides, ultralight carbon fibre wheels, and aluminium bodies, they're much lighter than something like a 640-pound Harley-Davidson V-Rod. Fill up their five-gallon gas tanks and you'll go 200 miles before needing a refill.
Reeves said he hopes the company can reach as many people as possible to build a community of Arch aficionados and collectors. We think he's got the right stuff to make that a reality.
Take a look at the video below for an interview with them and Wired magazine for more.