VIDEO: A PEAK AT MERCEDES' FUTURE ELECTRIC HATCHBACK
Date: 2017-09-07
---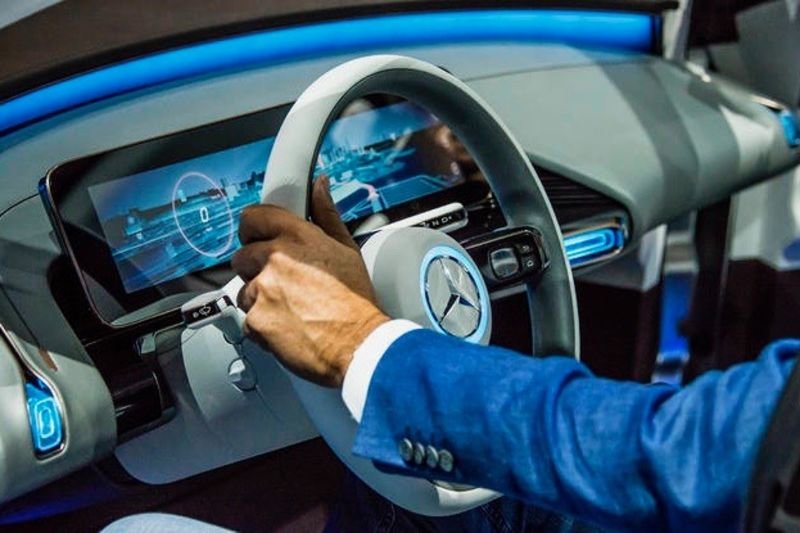 After the Mercedes-Benz launch of the EQ electric sub-brand last year at the Paris Motor Show, the Stuttgart-based automaker plans to reveal a new EQ A concept at the Frankfurt Motor Show! And, luckily for us, we have a quick teaser.
..
The brand's first concept followed a general outline of the GLC-Class (with a fully-electric midsize crossover positioned between the E-Class station wagon and the GLC-Class in terms of size), but the upcoming Frankfurt concept will be a small hatch about the size of an A-Class.
The electric car isn't expected to be production-ready, we can expect the EQ A to target the likes of the BMW i3 and VW's future I.D. sub-brand electrics.
While the teaser video is short, quick and still a tease, there are some things we can see from the quick clip before its reveal on September 12th this year. For example, the intricate ribbon-shaped tail light and headline elements certainly look futuristic, yet the profile suggests this shot will be fired at electric versions of the Golf, rather than an upright-hatch body style of the BMW i3 or the first-gen A-Class.
Although Mercedes has yet to give us too much insight into battery and range specs, the very first EQ concept unveiled in Paris promised us an output on 402hp and 516 lb-ft of torque, as well as a range of 310 miles.
Initial production EQ models are expected to be on the market in 2020 and will be the first of 10 cars that Mercedes plans to field by 2025.
In just a matter of days, we will get a full glimpse at the EQ A concept in Frankfurt – but here's a sneak peek for now!