VIDEO: THE PORSCHE 911 CARRERA T
Date: 2017-10-27
---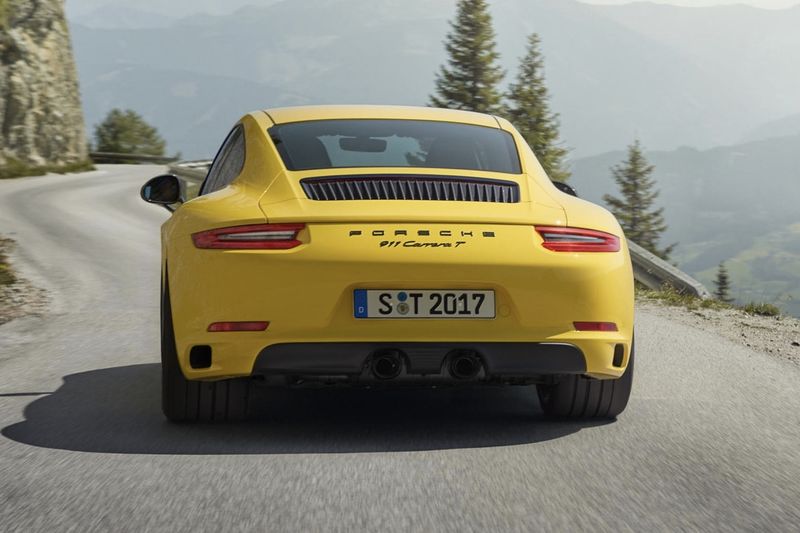 The new Porsche 911 T has the fierce look of a race car but is geared more towards road usage rather than track performance. It is named the Carrera T, standing for the touring model. Although it is based on the entry-level Porsche Carrera, it is 10 mm lower and 20kg lighter with thinner rear windows and loops in place of the door handles.
The interior is covered in black leather with the signature yellow stitching and the 911 logo on the headrest of the seat. It is a two-seater model, offered with a 7-speed manual gearbox and rear axle steering.
The 370 horsepower engine is a 3-liter twin turbo that accelerates from 0 to 62 mph in 4.5seconds with its. This model is slightly faster than it's earlier counterpart due to the lower weight to power ratio.
Although it is £8600 more expensive than the original model, it comes off ontop as the lighter, more comfortable car to drive on the road with a look sexy enough to be on the track.