VIDEO: KANYE WEST'S ASSISTANT CRASHES HIS LAMBORGHINI
Kanye West's Assistant Crashes His Lamborghini into the gate of his house. Whoa that's a very expensive car you've just dented Mr Assistant. That dent is gonna cost as lot including your job Mr Assistant....
about 1 year ago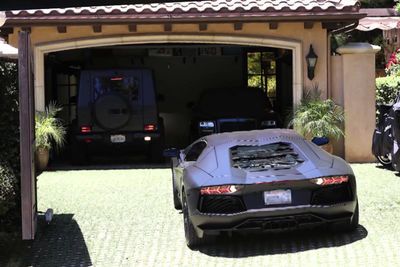 VIDEO: OPEL'S NEW GT CONCEPT IS A HIGHLIGHT OF THE NEAR FUTURE
Opel CEO Karl-Thomas Neumann just dropped the brand new Vauxhall/Opel GT concept coupe on Twitter, and it's an excitingly refreshing design that looks like it just set a zero-to-sixty time through a highlighter factory.Opel is reinventing itself, and they "don't want you to miss wh...
about 1 year ago