VIDEO: BE READY TO GET A LITTLE EMOTIONAL, WITH THIS VIDEO SHOWING THE FINAL EDITION OF THE MITSUBISHI EVOLUTION BEING BUILT.
The loss of the Mitsubishi Lancer Evolution is really a sad one. One thing that really sucks is that the Final edition is for Japanese and Australian drivers only. This video gives you a behind-the-scenes peek at the making of the Lancer Evolution Final Edition. It's a cool look at...
over 2 years ago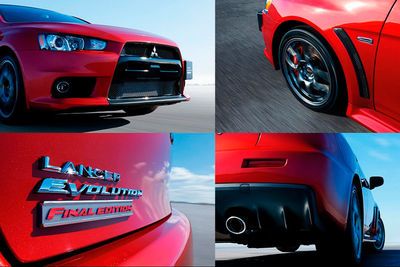 IS THIS REALLY A TEASER OF THE NEW RX-7?
For years, there has been rampant speculation that Mazda would once again bring life to the rotary engine. For years, there have been rumors that Mazda was secretly working on a successor to the RX-7 and RX-8. And for years, we've all been bitterly disappointed when Mazda shows up to...
over 2 years ago