Home
/
Automotive
/
News
/ Dutch Coach-builder, Remetzcar, Offers A Tesla Model S Shooting Brake Estate
DUTCH COACH-BUILDER, REMETZCAR, OFFERS A TESLA MODEL S SHOOTING BRAKE ESTATE
Date: 2017-12-16
---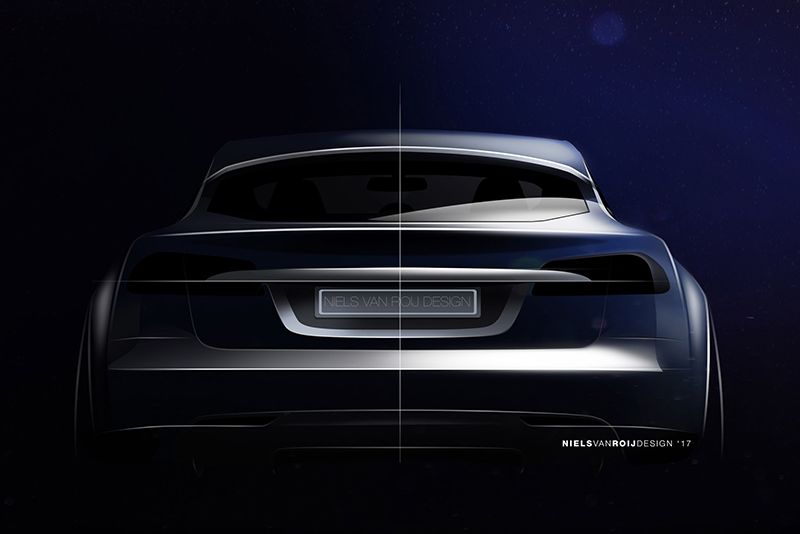 There's a London-based Dutch coachbuilder named RemetzCar who have a designer friend called Niels van Roij, and they have plans to create 20 electric shooting brakes based on the Tesla Model S saloon.
So far, there are only sketches of the ultra-exclusive shooting brake concept but they do reveal how the standard Model S design features could possibly be carried over. The front and rear lights, wheels and parts of the bodywork from the donor Tesla make an appearance but the car gets a longer roofline and, ultimately, a more practical rear end.
As mentioned earlier, only 20 electric shooting brakes will be built. RemetzCar specialises in converting ordinary cars into stretch limousines. Recently they created a 'Tesla Model S E-Hearse', and now plans to deliver their latest creations from March 2018.
Niels van Roij Design studio has been responsible for shooting brake designs such as a shooting brake Rolls Royce, and van Roij's own interpretation of what a 'Future London Taxi' might look like.
When asked about the Shooting Brake Tesla design, van Roij said: "Based on extensive design research, we developed the brand DNA for the Shooting Brake. The conversion merges seamlessly with the Tesla base vehicle, whilst clearly communicating though form, design language and materials that this is a tailor-made Shooting Brake."
In terms of the process of this design, he added: "The aesthetics of this conversion have been developed thoroughly by producing 3 design propositions, within which 16 different design themes were generated. Our research focused on benchmarking high-end performance station cars, one-off vehicles and market trends."
Sounds pretty cool, 'what do you think? Comment below.