PORSCHE UNVEILED THE NEW CAYMEN E-VOLUTION
Date: 2017-10-14
---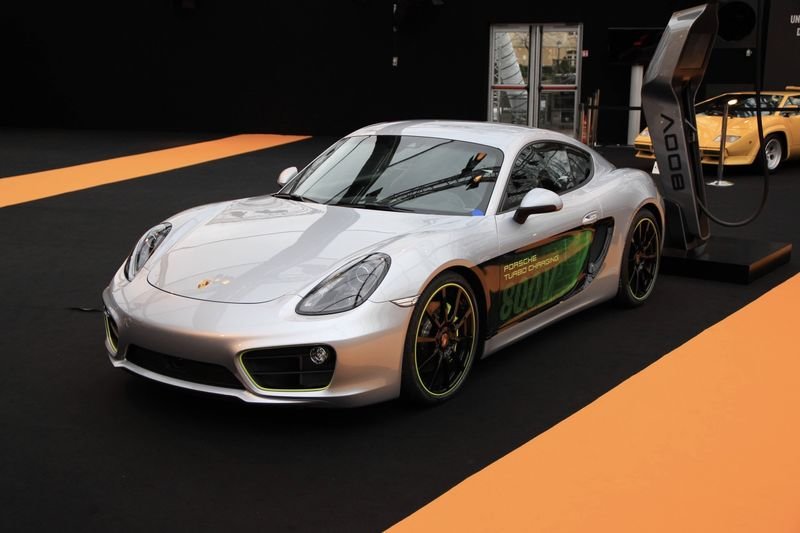 The Porsche Cayman e-volution is a one-off electric sports car that is giving a taste of what to expect on the Mission E in 2019.
The fully electric Porsche Cayman was unveiled at the Electric Vehicle Symposium in Porsche's hometown of Stuttgart. Porsche claims that the e-volution car can accelerate from 0 to 100km/h in 3.3 seconds, that's over a second quicker than the petrol powered Cayman S, and offers a range of 200km.
Alongside the Cayman EV, Porsche also launched a new fast-charging facility dubbed the Porsche Turbo Charging. It is an accumulator-based fast charging system with 320kW of charging capabilities according to the German marque. It can also charge two vehicles at the same time providing 160kW of charge to each e-volution simultaneously.
The fast-charging network is expected to be up and running on major European traffic routes by 2020 and has been built as a joint venture between Porsche, Audi, BMW, Daimler and Ford.
The unveiling of the Cayman e-volution acts as a prologue of the Mission E concept that is being tested ahead of its 2019 release. the fully electronic MIssion E is expected to have a range of 805 km, with batteries that can be charged from flat to 80% within 15 minutes.
Let us know what you think in the comments below.