VIDEO: 17 YEARS TO BUILD A LAMBORGHINI FROM SCRATCH?
Date: 2017-09-18
---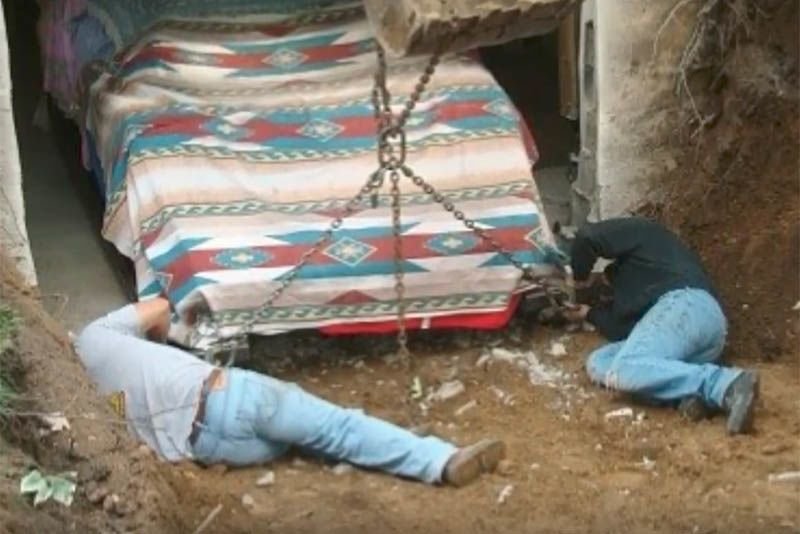 Some of us are passionate about our cars but it takes a special kind of person to dedicate 17 years building a replica of their favourite sports car.
Meet Ken Imhoff, the chap who fell in love with the Lamborghini Countach after watching the legendary flick, Cannonball Run.
It was then that Ken's brain sparked him into action and he decided to use his engineering knowledge and skill to fabricate one for himself.
And what a job he's done. First, he created a wooden jig to use as the base for size and proportions. He then created the bodywork out of aluminium and steel, cutting, bending and welding every inch with immaculate accuracy.
Next up he built the tube-frame chassis, dropped in a boss Ford 351 V8 mated to a ZF five-speed manual transmission. He then added the suspension and radiators and rest of the internals. Then it was time to prime and paint.
One of his biggest issues? Getting the Lambo out of his basement. Fortunately, he doesn't seem to like walls, so he had a contractor pop in, knock down the wall and excavate a ramp to get it out.
All we can say is that this is one hellava passion project and Ken can be proud of his achievement. It'll take a sharp eye to distinguish this replica from a Countach that rolled off the factory line.
Check out the video for more info and to see the final car in all its glory!